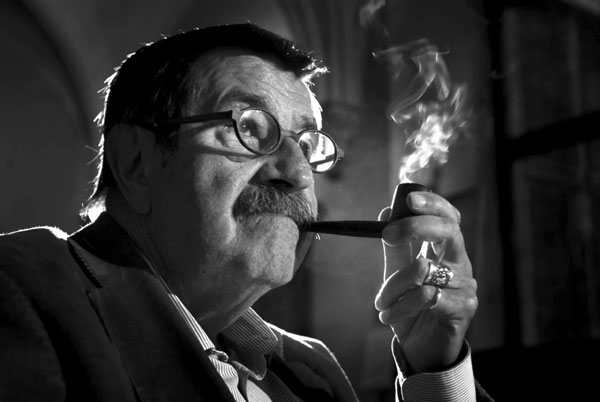 German novelist and winner of the Nobel Prize in Literature Guenter Grass smokes his pipe during a meeting in Gdansk in this September 11, 2005 file picture. German novelist Guenter Grass, the Nobel Prize-winning author of works such as "The Tin Drum", has died at the age of 87, a foundation in his name said on April 13, 2015.
BERLIN - German writer and Nobel Literature Prize winner Guenter Grass died at the age of 87 in a hospital in Luebeck, German publisher Steidl Verlag announced on Monday via Twitter.
Grass died of an infection, German media Focus Online reported.
Grass, regarded as the greatest literary icon in post-war Germany,received the Nobel Prize for Literature for his oeuvre in 1999.
Grass won international acclaim with his first novel "The Tin Drum", published in 1959, which depicts the generation raised in the Nazi era.
"The Tin Drum" is one the three works that form the so-called "Danzig Trilogy", which also includes two other novels "Dog Years" and "Cat and Mouse." Danzig, now Gdansk in Poland, is where Grass was born and spent his childhood.
The extensive work of Grass also includes the "Trilogy of Remembrance," with the autobiographical volumes "Peeling the Onion," "The Box" and "Grimm's words".
The author hit the headlines in 2006 by admitting his membership in the German army in World War II, which was recorded in his autobiography "Peeling the Onion."