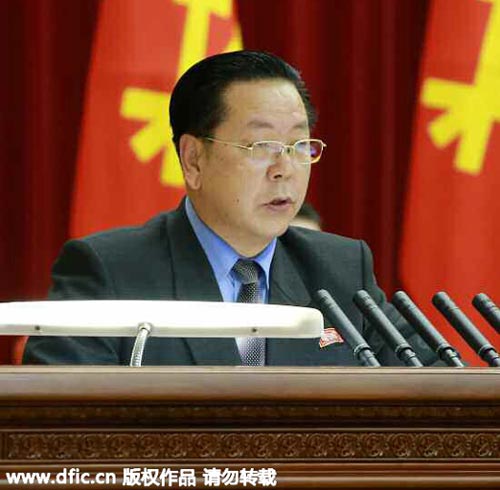 The new member of DPRK's National Defense Commission Kim Chun-sop in file photo. [Photo/IC]
PYONGYANG - The Democratic People's Republic of Korea (DPRK) on Thursday announced personnel changes in the country's National Defense Commission.
During the third session of the 13th Supreme People's Assembly, Pak To-chun was recalled as a member of the commission due to his transfer to another post, reported the official KCNA news agency.
Meanwhile, Kim Chun-sop was elected into the military commission upon the authorization of top leader Kim Jong-un.
The Supreme People's Assembly, the highest legislative body of the DPRK, has the power to adopt, amend or supplement enactments to the Constitution, determine state policies and budgets, and adjust the country's leadership.