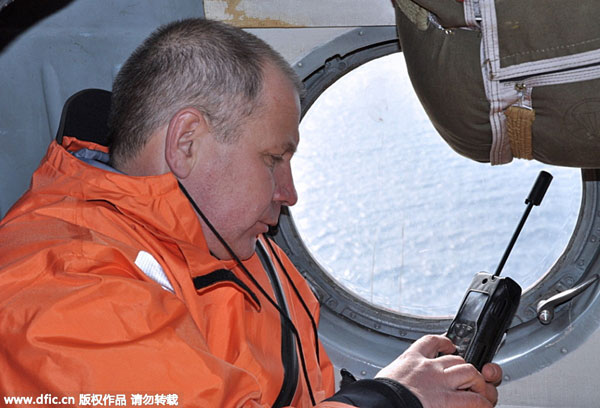 Rescue operation in the Sea of Okhotsk where the Russian freezer trawler "Dalny Vostok" has sunk.[Photo/IC]
VLADIVOSTOK - At least 54 people died in a fishing freezer trawler sinking off Russia's Kamchatka peninsula Thursday morning, local emergency agency said.
The most probable cause of the accident was "the collision with an obstacle," the TASS news agency cited a spokesman of the Russian Investigative Committee as saying, adding that investigators are now considering all the possible theories of the shipwreck.
Meanwhile, an official of local emergency commission said that the trawler might keel over when lifting the trawl of around 80 tons, according to TASS.
Artur Rets, chief of the Rescue Center at the Petropavlovsk-Kamchatsky port, said 63 people have been rescued while 15 went missing.
The fishing trawler, Dalniy Vostok, had 132 crew members aboard when it sank in the Sea of Okhotsk at 6:15 a.m. local time (1915 GMT Wednesday) Thursday.
Artur also said among the 132 staff, 78 are Russian nationals and the 54 others are from Myanmar, Lithuania, Ukraine and Vanuatu.
A total of 26 vessels are participating in the rescue at the incident site, where water temperatures are near zero degree Celsius with waves up to 1.5 meters high.
The preliminary investigation indicated drifting ice may have torn a hole in the vessel, which led to the trawler's sinking.