Paris on high terrorist alert after CharlieHebdo shooting: Russia Today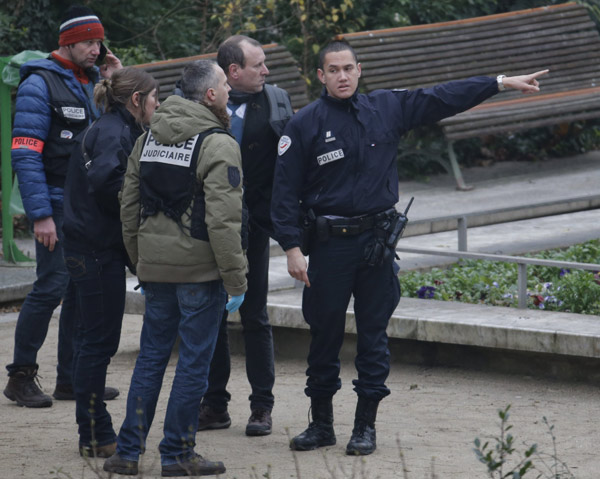 Policemen inspect the scene after a shooting at the Paris offices of Charlie Hebdo, a satirical newspaper, January 7, 2015.[Photo/Agencies]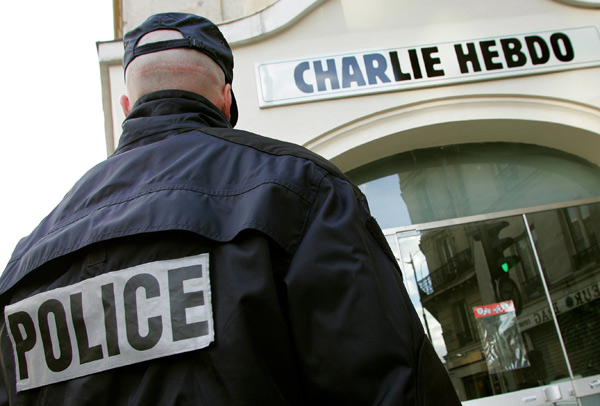 A policeman stands guard outside the French satirical weekly "Charlie Hebdo" in Paris in this February 9, 2006 file photo. [Photo/Agencies]

A source close to the investigation says two men "armed with a Kalashnikov and a rocket-launcher" stormed the building in central Paris and "fire was exchanged with security forces." The source said gunmen had hijacked a car and knocked over a pedestrian as he sped away.(AFP)
The satirical newspaper was firebombed in the past after publishing cartoons joking about Muslim leaders, French TV channel iTELE reported January 7, 2015 .
French President Francois Hollande will go to the scene of a shooting at satirical magazine Charlie Hebdo and then hold an emergency government meeting, a source at his office said on Wednesday.(Reuters)
Eleven people were killed and 10 people wounded, five of them seriously, in the shooting in eastern Paris, according to the Paris prefecture.
French media reported Wednesday that armed men stormed the offices of satirical magazine Charlie Hebdo before firing automatic gunfire.(USA Today)

11 dead, 10 wounded of which five critically, in Paris shooting at Charlie Hebdo offices- Police