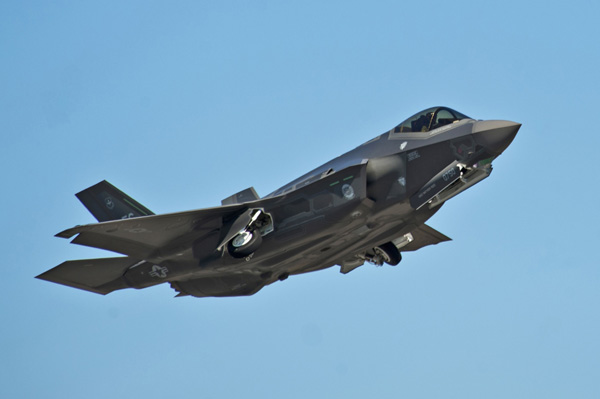 A F-35A Lightning II Joint Strike Fighter takes off on a training sortie at Eglin Air Force Base, Florida in this March 6, 2012 file photo. [Photo/Agencies]
SEOUL - South Korea will not conduct maintenance of its new fleet of Lockheed Martin Corp F-35 fighters in Japan, a South Korean official said on Thursday, despite a new deal by the Pentagon to service the stealth jets in Asia.
The Pentagon said on Wednesday it chose both Japan and Australia to carry out heavy airframe maintenance for the jets in Asia, given the high cost of transporting jets across vast distances in the region.
Ties between South Korea and Japan have cooled in recent years over what Seoul sees as a failure by political leaders in Tokyo to atone for Japan's wartime past. South Korea will get delivery of the jets starting in 2018.