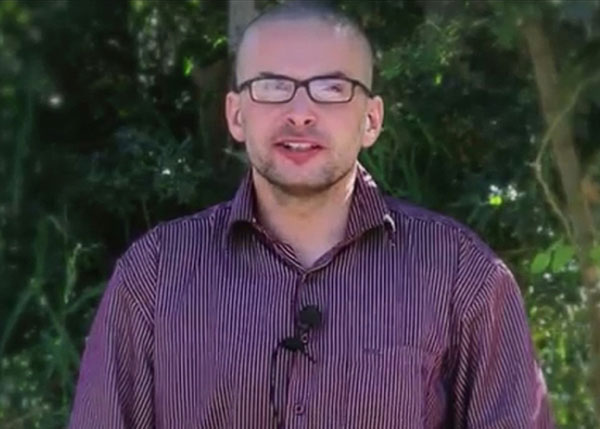 A man, who identified himself as Luke Somers, speaks in this still image taken from video purportedly published by al-Qaida in the Arabian Peninsula. The video purportedly shows a US hostage and threatened to kill him if unspecified demands were not met. The man identified himself as Somers and said he had been kidnapped well over a year ago. He was looking for "any help that can get me out of this situation".[Photo/Agencies]
SANAA - An American hostage kidnapped by al-Qaida in Yemen was freed on Saturday during a military operation in which ten al-Qaida fighters were also killed, Yemen's Defense Ministry said in a statement.
"An American hostage who had been held captive by al-Qaida group was freed on Saturday morning by a successful military operation in Wadi Abdan region in the southern Shabwa province, in which ten al-Qaida fighters were killed," the ministry said.
The Yemeni authority did not reveal the name of the US national.
On Thursday, the Yemen-based al-Qaida wing threatened to kill an American journalist, Luke Somers, after the US government launched a rescue operation last month.