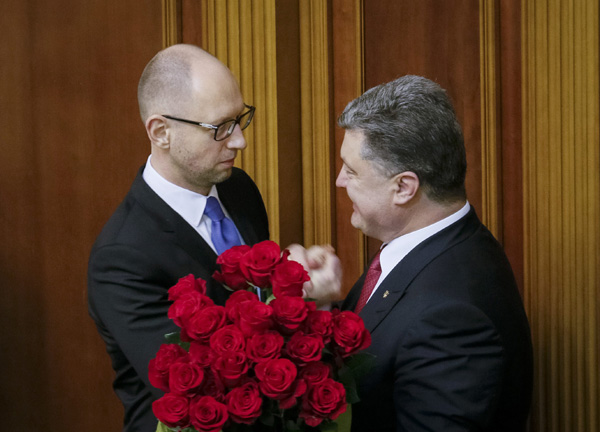 Ukraine's President Petro Poroshenko (R) congratulates newly appointed Prime Minister Arseny Yatseniuk during a parliament session in Kiev, November 27, 2014. [Photo/Agencies]
KIEV - Ukraine's new parliament elected Arseny Yatseniuk for a new term as prime minister at its opening session on Thursday, after President Petro Poroshenko and a newly-formed coalition in the assembly supported his appointment.
A total of 341 deputies in the 450-seat parliament voted for Yatseniuk to stay on as head of the government, a post he has occupied since the overthrow of former president Viktor Yanukovich in February.