Development fund has stepped in to finance some of China's largest investments on continent
Chinese direct investment in Africa has greatly expanded in the last few years, exceeding $25 billion by the end of 2013, compared with just $9.33 billion in 2009. Today, more and more companies are doing business in Africa in various sectors such as financial services, telecommunications, energy, manufacturing and agriculture.
With the rapid growth of investment in Africa, Chinese companies have an increasing demand for overseas project financing, investment banking and financial intermediary services. But domestic banks are a step behind the nation's companies in their "going global" outlook, says Chi Jianxin, chairman of China-Africa Development Fund, which aims to stimulate and facilitate Chinese investments in Africa.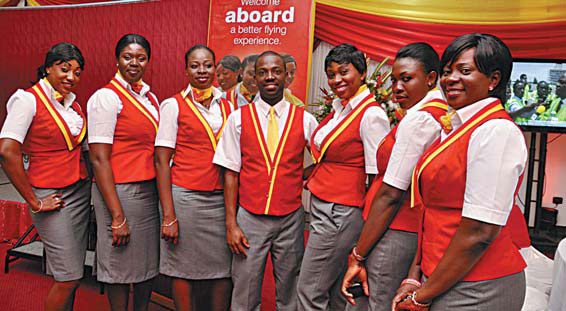 The China-Africa Development Fund worked with HNA Aviation Group, the SAS Finance Group and the Social Security and National Insurance Trust (Ghana) to establish Africa World Airlines Ltd.
Domestic banks have extended their reach in Africa slowly. Many, for instance, lack overseas branches, which has made it difficult for Chinese companies to carry out plans to develop overseas, Chi says. Domestic companies also cannot use their assets generated through overseas investments as collateral for loans, making it difficult for companies to raise funds for projects abroad.
Many companies feel that their abilities are falling short of their ambitions in handling such issues as financing, mergers and acquisitions, asset hedging and hedging against foreign currencies.
"Financial institutions should accelerate their overseas layout and become heavily involved in project financing, clearing and settlement services, investment and acquisitions as well as asset hedging as China initiates a new round of opening-up," Chi says. "They should lead corporate investment into the regions and industries that not only meet the requirements of our foreign trade policies but also have higher profit potentials."
The China-Africa Development Fund was established in 2007 after a summit in Beijing of the Forum on China-Africa Cooperation in November 2006. Initiated by the China Development Bank Corp, the fund started from $1 billion and added up to $3 billion in its second phase. It is expected to reach $5 billion in the near future.

Since its establishment, the China-Africa Development Fund has invested in nearly 80 projects worth $3 billion and has allocated more than $2 billion. The projects mainly cover the sectors of power generation, agriculture, infrastructure, manufacturing and construction materials.
It is forecast that once the projects are all implemented, they will benefit more than a million African residents, achieve more than $2 billion in annual export earnings and increase tax revenues by more than $1 billion a year.
China-Africa Cotton Development Ltd, jointly founded in 2009 by the China-Africa Development Fund and two other companies in East China's Shandong province, has invested nearly $60 million for a controlling interest in cotton projects in African countries such as Malawi, Mozambique, Zambia and Zimbabwe.
The company has set up seven cotton ginneries, two oil pressing factories and a cottonseed processing plant in Africa involving more than 200,000 farm households. It buys 100,000 metric tons of seed cotton a year and has directly hired 3,300 staff members from the continent.
Lyu Zhengyi, head of the fund's representative office in Johannesburg, says the fund has committed about $500 million in southern Africa to projects that have employed 8,300 people, 98 percent of whom are African residents.
"I thank the China-Africa Development Fund for supporting this initiative," said Jacob Zuma, president of South Africa, at the recent launch of the FAW Group's vehicle assembly plant in the country.
Apart from giving financial support to Chinese companies, the South Africa representative office also provides information on the country's investment environment and projects, gives analyses of the country's political and economic dynamics and helps companies improve their management.
The fund and Shenzhen Energy Group Co Ltd jointly invested in a power plant in Ghana. Two 100-megawatt, gas-fired generating units have been operating since December 2010, followed by a 360-megawatt expansion.
Currently, power generated by the plant accounts for 15 percent of Ghana's total power generating capacity, which has helped stem the nation's electricity outages, says He Yali, head of the fund's representative office in Ghana.
The fund also worked with HNA Aviation Group, based in Hainan province, the Ghana-based SAS Finance Group and the Social Security and National Insurance Trust (Ghana) to establish Africa World Airlines Ltd, a regional airline company targeting travelers in West Africa.
After the airline launched its maiden flight on Sept 21, 2012, it opened a direct flight between Accra, capital of Ghana, and Lagos, the most populous city in Nigeria. It is expected to soon open direct flights from Ghana to Sierra Leone and Burkina Faso.
"Our goal is to open direct flights between big cities in West Africa as well as direct flights from Ghana to other countries like South Africa," He says.
Africa has maintained relatively rapid economic growth in recent years. The International Monetary Fund said in a regional economic outlook report that growth in Sub-Saharan Africa is expected to pick up this year, despite global headwinds that moderately lowered the region's performance last year.
Strong investment demand continues to support growth in most of the region, while output is projected to expand by 6 percent in 2014, well above the average global growth of 3.3 percent, according to the IMF.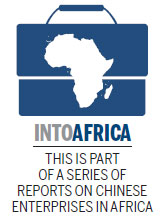 Under these circumstances, China and Africa are embracing new opportunities for investment and economic cooperation.
"Africa is in the initial stage of industrialization and urbanization. It has huge potential for development in manufacturing and infrastructure construction. At the current stage, Chinese products, technologies and experience in production and management are suitable to Africa. Furthermore, the Chinese government is paving the way for closer cooperation with African countries in terms of policies," says Chi.
China has become the largest trading partner of Africa over the past five consecutive years. In 2013, bilateral trade between China and Africa hit $210.2 billion, up 5.9 percent from the previous year.
Today, China has an increasingly clear investment strategy for Africa and attaches great importance to industrial development plans. But as many Chinese companies speed up their overseas expansion steps, they will face tough tests in navigating government policies and recruit talent.
The lack of talent familiar with both international practices and regulations has become a serious impediments for Chinese companies in growing overseas, Chi says.
"To encourage banks to set up overseas branches, buy banks in other countries, or develop financial cooperation with international agencies, the Chinese government should reform the regulation system and evaluation mechanism for banks and give them greater independence in making investment decisions," he says.
Chi suggests the government support banks in their business acquisition loans, bridge loans and lending from foreign reserves. He says he hopes China will build credit guarantee and insurance mechanisms for outbound investment and expand the scope of cross-border yuan settlement to help domestic companies ease financing difficulties and reduce foreign exchange risks.
jiangxueqing@chinadaily.com.cn
(China Daily
Africa Weekly
11/21/2014 page1)