It sounds like a set-up for another reality TV show, but Exercise Kowari 14 was very much the real thing.
Ten soldiers from the Australian army, 10 from China's People's Liberation Army, five from the US Army and five from the US Marines were dropped without food or water into the some of the harshest environment Australia's Northern Territory has to offer. Their objective: survive.
Instructing them were members of the Northern Territory's home-grown reservist regiment Norforce, a 500-strong surveillance unit of the Australian Army, half made up of indigenous members of the remote communities who are experts in bushcraft and coping with the unforgiving Outback.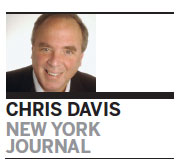 What they were allowed to take with them were the bare basics: boots, socks, underwear, trousers, T-shirt and hats. They got a survival kit, including a very sharp pocket knife, but there was no sleeping bag, no mosquito nets and no booze.
Norforce Warrant Officer David Sudholz said the soldiers would be focused on the six priorities of survival: water, shelter, warmth, food, rescue and health.
"Some people die within hours of being in a survival situation, while others will endure unbelievable hardships and live for months until rescued," Sudholz said.
"All the skills we have taught them will help, but the crucial thing in a survival situation is to have a positive mental attitude," he said.
The training phase consisted of trust-building exercises, such as rappelling down buildings and jumping over crocodiles in the Adelaide River.
The soldiers were then broken up into two groups of 15 for the second more intense phase of the exercise. Flown to remote inland and coastal areas in the Daly River region and left without food or water in thick vine forest about 200 meters apart and 100 meters from a creek.
Traditional Aboriginal land owner Patricia McTaggart welcomed the group at a place called Glass Water on behalf of tribal elderly mother Molly Yaullming. "I have told the spirits there are strangers on the land," she said. "I have told them to look after you."
Two other indigenous stockmen — Johnny Banjo and Peter Martin — blew creek water onto the belly of every man present and then wiped creek water on their heads.
"The water on the belly button means the strangers won't get sick when they walk around this country," McTaggart explained. "The water on the head means the spirits will recognize these strangers next time they come."
US Army Sergeant First Class Axel Nieves said having the local people welcome them this way "was like a blessing".
Chinese PLA Corporal Peng Zhi called it "heatfelt". "I was looking forward to meeting Aboriginal people, and I am very happy now that I have done so," he said.
Following their training, they were expected to hunt, catch and gather food and survive in the bush on their own, the Australian Broadcasting Corporation reported.
Their rule was anything they make they can take. After six days, they had an assortment of digging sticks, navigation sticks, spears, snares and traps.
The first group did better than the second, catching more than 20 fish in the first week. The second group grew hungry living on turtle soup, hearts of palm and a couple of fish.
US Army First Lieutenant Christopher Jones said Group One's initial focus was to find water. "We began distilling creek water and putting transpiration bags over leafy branches," he said. "We made a frame for our shelter and cut palm fronds for the roof."
They also found heart of palm and some wild figs. Australian Army Lieutenant Kyle Handreck and US Army Lieutenant Jordan River caught 11 fish from the creek. "It sounds like a lot, but those fish are small and they don't go a long way when there are 15 people to feed," Jones said.
Group two's luck changed when then finally caught a wallaby in a snare trap and feasted on it. "It was like Lord of the Flies all over again, the mad scramble," said a US Marine first Lieutenant told the ABC.
For group member Lieutenant Huang Jin Long of the Chinese PLA it was the first time he had ever even seen a wallaby, much less roasted one over an open fire. "It tasted like beef," he told the ABC.
Huang said a positive attitude was the secret to survival. "If you have confidence, courage and a belief in yourself, you will survive," he said.
A US Marine lieutenant had high praise for his Chinese teammates. "They are an incredibly fit group of soldiers and live by values that are similar to the Marines. They like jokes, they like teaching us Chinese and learning English, and they like sitting around the fire at night telling yarns," he said.
The three main skills that stood out for Marine Lieutenant Romans were celestial navigation, catching fish with a handline and the various methods of making potable water. "If you take those three skills into any wilderness, you are giving yourself every chance of coming out alive," he said.
PLA Major General Chen Daoxiang flew to the homestead of a cattle station where the exercises wrapped up after 20 days. All of the soldiers had lost weight, some as much as 20 pounds, but all survived. The blessing obviously worked.
"This is a very important strategic exercise for the Chinese side," Chen said. "We have stepped up our cooperation and achieved a win-win result."
Contact the writer at chrisdavis@chinadailyusa.com.