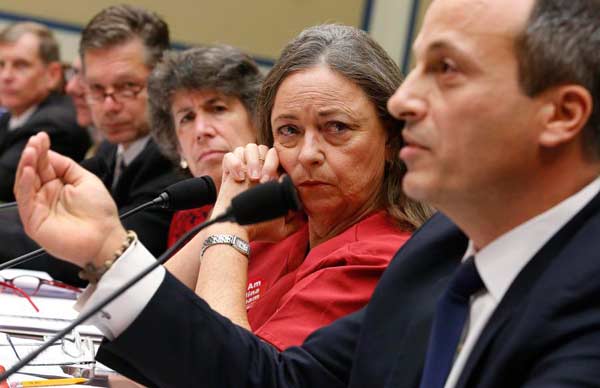 Rabih Torbay (R), senior vice president for international operations at the International Medical Corps, testifies before the House Oversight and Government Reform Committee hearing to "examine the federal government's response to the Ebola virus in the US and the effectiveness of interagency coordination to contain the disease" on Capitol Hill in Washington, Oct 24, 2014. [Photo/Agencies]
WASHINGTON - The Obama administration is considering the possibility of quarantining healthcare workers returning to the United States from the Ebola hot zone of West Africa, after a New York doctor who treated Ebola patients there tested positive for the virus.
Tom Skinner, a spokesman for the US Centers for Disease Control and Prevention, told Reuters on Friday that quarantine is among a number of options being discussed by officials from across the administration.
The CDC-led discussions began on Thursday after Dr. Craig Spencer became the fourth person diagnosed with the disease in the United States, Skinner said.