The notorious language barrier separating China and the West usually presents itself as a bother or test that can be frustrating and sometimes deal-breaking. As of last week, it has been playing a distressing role in an unfolding murder case in Upstate New York.
From the first 911 emergency call that came into police in the Albany suburb of Guilderland, language was an issue.
"I have a language barrier on the line," the dispatcher said at around 2 pm on Oct 8. "1846 Western (Avenue), need you to stage right now, stating possibly two people have died in that home, not sure what's going on."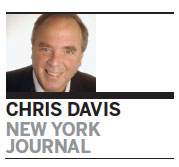 Police found not two but four dead inside the home: 39-year-old Jinfeng Chen, his wife 38-year-old Haiyan Li, and their two sons, Edward, 10, and Vincent "Andy", 7.
The modest, light green post-war bungalow-style home was tucked in a row of similar houses in a neighborhood near office buildings and busy thoroughfares.
"I'm still sick," Guilderland Police Chief Carol Lawlor told the Albany Times Union newspaper. "I've never seen anything like it." Lawlor grew up on the same block.
Initial reports said that the victims were shot. Later, members of the local Chinese community told reporters from Chinese-language newspapers that the murder weapons were a hammer and knife.
Chen's body was found on the first floor of the bungalow. The bodies of his wife and two boys were found upstairs on beds covered with blankets.
Authorities told TWC News that the investigation was difficult from the start because of the language barrier, which was possibly a barrier within a barrier. Chen and his wife were from the village of Houyu, Fuzhou city in Fujian province, which has its own dialect distinct from Mandarin, Cantonese or even Shanghainese, and where many residents, especially in the more rural areas, cannot even speak Mandarin.
Friends of the family that showed up at the crime scene required translators for interviews, but "those kinds of things have to be overcome", Rick Matthews, president of the National Center for Security Preparedness told TWC. "As they gather all their information, there'll be little tips that'll lead them to the sources of more information."
So far, those little tips add up to a story that may take some time to piece together.
Chen came to New York in the 1980s and lived in Chinatown for a while before moving to Albany, where his uncle owned a restaurant and bar. Soon he opened his own restaurant.
The Chinese-language news website usqiaobao.com reported that authorities are considering a number of connections, including illegal immigration, gambling and banking, which Chen's surviving family members have denied. They have also offered a $5,000 reward for information leading to an arrest.
Unnamed sources in the neighborhood said that on any given day, 20 to 30 cars could be parked at the curb by the small house.
The day of the murder, there were reportedly eight visitors at Chen's house who stayed until 2 am, usqiaobao.com reported, and the killings happened after everyone left.
The Chinese-language newspaper Sing Tao Daily reported that there was a high-stakes gambling game going on that night and that the killer left the house and returned later to slay the family and steal a large amount of cash.
Chen's brother, Jinming Chen, dismissed those reports, denying that his brother ran a gambling operation and saying that he merely hosted low-stakes gambling parties for friends at his house.
Within four days of the killings, the Times Union was reporting that Chen "allegedly handled large amounts of off-the-books cash that flowed through undocumented Chinese restaurant workers in a shadowy, underground economy that runs from New York City" to Albany and beyond.
A source close to the probe, which is being conducted by State Police with assistance from the FBI and local law enforcement, said witnesses were being offered immunity from immigration charges in exchange for sealed grand jury testimony.
"At this point there are people who are coming forward and providing information," District Attorney David Soares told TWC News. "However the greatest challenge that we've had thus far is the language barrier. We're overcoming those problems."
Contact the writer at chrsidavis@chinadailyusa.com.