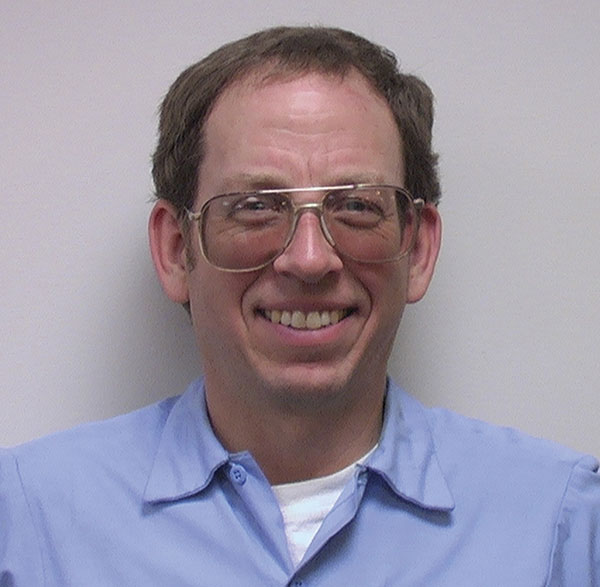 Jeffrey Fowle is shown in this City of Moraine handout photo released on June 9, 2014. Fowle, 56, from Miamisburg, Ohio, was arrested in May for leaving a copy of the Bible in the toilet of a sailor's club in the northeastern city of Chongjin, where he was travelling as a tourist. [Photo/Agencies]
WRIGHT-PATTERSON AIR FORCE BASE, Ohio - A US man detained for nearly half a year in the Democratic People's Republic of Korea (DPRK)  has landed back home.
A plane carrying Jeffrey Fowle landed Wednesday morning at Wright-Patterson Air Force Base in Ohio, where he had an emotional reunion with his family.
Moments after Fowle stepped off a plane at the base just after 6:30 am, he was met and hugged by his three children, wife and other relatives.
Base Col. John Devillier said Fowle had a teary reunion with his family. He said Fowle was happy and seemed thrilled to be back in the US.
Devillier said Fowle's family hadn't told the children why they were being brought to the base and that it was a surprise for them to see their father walk off the plane.
The State Department announced Tuesday that the 56-year-old Fowle had been released. The news came about six months after he was taken into custody after leaving a Bible at a nightclub. 
He had been awaiting trial - the only one of three Americans held by Pyongyang who had not been convicted of charges.
The two others were each sentenced to years in DPRK prisons after court trials that lasted no more than 90 minutes. The three Americans entered North Korea separately.
Fowle was flown out of DPRK on a US military jet that was spotted at Pyongyang's international airport Tuesday by two Associated Press journalists. There was no immediate explanation for the release of Fowle, who was whisked to the US territory of Guam before heading back to his wife and three children in Ohio.
State Department deputy spokeswoman Marie Harf said Tuesday that Fowle was seen by doctors and appeared to be in good medical health. She declined to give more details about his release except to thank the government of Sweden, which has an embassy in Pyongyang, for its "tireless efforts."
A report released by the Korean Central News Agency on Wednesday said Kim Jong Un, the leader of DPRK, took "a special measure" by releasing Fowle, and took "into consideration the repeated requests of US President Barack Obama."