The recent food safety scandal in Shanghai illustrates a problem that is staggering in its scope. How to police something as enormous, complex and diverse as China's domestic food industry? It consists of an estimated 450,000 production and processing operations, with 77 percent of them (or 350,000) having 10 employees or less, according to British medical journal The Lancet.
Smaller companies might not always have the man-power or budgets to carry out all safety tests required by regulators, so enforcing compliance across the board in any sector of the industry becomes an onerous task. The regulations themselves are riddled with loopholes, which, when available, given human nature, tend to be used.
In the three years leading up to the most recent scandal involving Shanghai Husi Food, a Chinese unit of US food supplier OSI Group, the company had been inspected by the food and drug safety administration seven times, the Lancet reports, "but nothing abnormal was detected or reported".
Those inspections — occurring at the rate of roughly one every five months — apparently did not deter someone in only one of many hubs along the supply chain from deciding to forge production dates on beef, mix it in with fresh meat and distribute them all together.
Five people were detained for the alleged scheme and Shanghai's top official, Han Zheng, Secretary of the Communist Party of China Shanghai Municipal Committee, vowed "severe punishment" for all involved.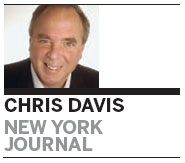 A local television station broke the story and Han also praised the work of the reporters and whistleblowers who brought the forgeries to light and said that they should be protected from any reprisals, which has kind of an ominous ring on its own.
"Media's watchdog role in this case should be viewed as a positive energy," Han said.
The incident tainted the image of some of the biggest global names in fast food chains, who had done business with Shanghai Husi — including McDonald's, Papa John's, Domino's Pizza, Subway, Burger King, KFC-parent Yum Brands and Starbucks.
Yum Brands ordered its KFC and Pizza Hut outlets in China to stop using Shanghai Husi products and announced: "We have launched an investigation into the supplier and have a zero-tolerance policy for any supplier's violations of laws and regulations."
For its part, McDonald's issued a statement saying they had "stopped using all food material provided by the company and some of our restaurants nationwide may halt serving some products".
McDonald's China, however, said that it would buy meat from a different subsidiary of Shanghai Husi's parent OSI Group.
Food scandals are nothing new in China, and "to be fair," the Lancet editors write, "China does not lack the strong political will and commitment needed to tackle food safety problems."
Last March, Chinese Premier Li Keqiang speaking at the National People's Congress called for ensuring food safety through the strictest surveillance and most severe punishment. A draft of revisions to the Food Safety Law with tougher measures has also been released by the legislature.
Still the persistent problem is enforcement. Like China's myriad of foods and cuisines, the food-safety regulatory mechanism is just as byzantine, with multiple governmental agencies and bodies with overlapping duties and authority at the national, provincial and municipal levels, providing plenty of opportunities for safety to fall between the cracks and the wrong parties to take the blame.
The Lancet rightly points out that "prevention of food problems is a shared responsibility of all producers, regulators, and consumers" and recommends more training and transparency in reports to increase public awareness and involvement.
"With China's increasing engagement in global agricultural markets, food safety is no longer just a domestic issue — it is now a global one," the editors say. "Such a shift requires China to catch up urgently with international safety standards."
Contact the writer at chrisdavis@chinadailyusa.com.