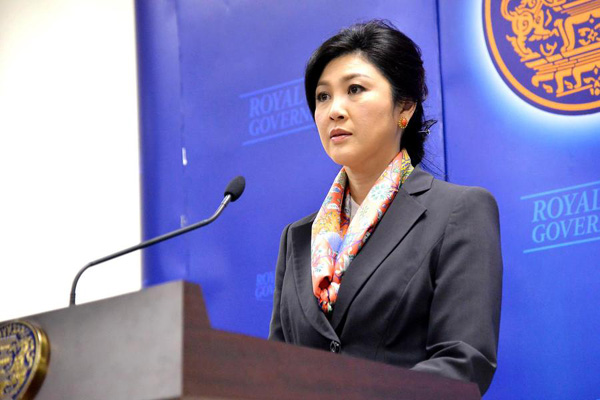 Former Thai Prime Minister Yingluck is seen in this file photo taken on May 7, 2014. [Photo/Xinhua]
BANGKOK - Former Thai Prime Minister Yingluck Shinawatra has received permission from the military junta to travel to Europe with her son, a junta spokesman said Thursday.
The National Council for Peace and Order (NCPO) has approved Yingluck's written request to vacation in Europe from July 21 to Aug. 10, NCPO spokesman Col. Winthai Suvaree said.
The permission was granted because Yingluck has complied with the NCPO orders and resisted no instructions for cooperation, Winthai said.
Yingluck has kept a low profile since her release after being shortly detained by the NCPO which staged the May 22 military coup to oust the former government.
Yingluck, as well as a number of political figures, has been required not to leave Thailand without prior permission from the NCPO.
It is widely speculated that she will attend a planned celebration in France on July 26 for the 65th birthday of her brother and former Prime Minister Thaksin Shinawatra, who was ousted in a 2006 coup and now lives in self-exile.
Recently, many key figures of Yingluck's Pheu Thai Party have reportedly requested NCPO permission to leave the country for the celebration.