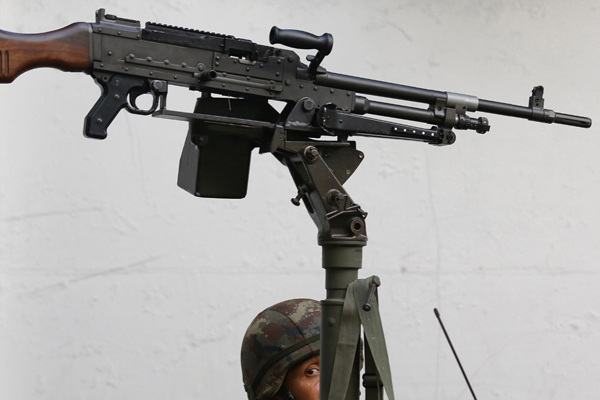 A soldier sits beside a machine gun mounted on a military vehicle after the Thai army took their positions in central Bangkok May 20, 2014. [Photo/Agencies]
BANGKOK -- One company of Thai soldiers on Tuesday took control of the Thaicom satellite base station in central Nonthaburi province and Channel 11 television station of the Public Relations Department in capital Bangkok, local media reported.
Soldiers have been deployed at all television stations after the army declared martial rule in the country, reported Bangkok Post.