Electric vehicles already were a hard sell in China. Now, battery-pollution concerns have made the task even tougher.
Graphite used in US luxury electric-vehicle maker Tesla Motors Inc's batteries has been tied to pollution problems in China. The announcement that China, a leading graphite producer beset by severe smog problems, will shut down dozens of graphite mines and processing facilities could drive up graphite's price by as much as 30 percent, analysts said.
Electric cars use about 110 pounds of graphite, raising questions about what the projected increase would do to a Tesla car's sticker price. More broadly, adverse publicity about graphite pollution could hurt the image of Tesla and other electrics and the overall push for wider acceptance of electric vehicles in China. As an ETF Daily report put it: "Much of the appeal of their vehicles comes from the idea that they are good for the environment."
Tesla made a bold foray into Beijing last fall, opening the world's largest dealership. Given weak worldwide demand for electrics, analysts had wondered how Silicon Valley-based Tesla could generate significant sales in China. The country's smog issues have refocused attention on low-emission vehicles as a way to rid China of a hazard to both human health and the country's economy.
But sales of electrics have been limited to government and corporate customers. "The government's been trying to promote them [electric vehicles], but it's not an easy sell," Tim Dunne, director of Asia-Pacific market intelligence at consumer-research firm JD Power and Associates, told China Daily.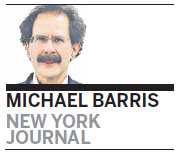 "While everyone [who does business with China] would like China to reduce their dependence on oil and reduce emissions," Dunne said, "EV sales are anemic in most markets around the world."
Sales of plug-in electric vehicles (PEVs) in China in 2013 surged 38 percent from a year earlier to 17,600 units, including 14,604 pure electrics and 3,038 plug-in hybrids (PHEVs), according to statistics supplied by the China Association of Automobile Manufacturers. China Auto Web said the number represents an "insignificant" portion of China's nearly 22 million sales of new vehicles last year.
In 2013, the State Council called on China's auto industry to achieve production and sales targets of 500,000 pure-electric (battery-powered) and plug-in hybrid vehicles by 2015 and 10 times that number by the end of the next decade. "Most analysts now consider the goals unreachable," according to China Auto Web.
Tesla has its work cut out persuading potential buyers to consider its product. Teslas are pricey. Its Model S electric sedan is priced at around $59,900 in the US - up to twice as much as a similar-sized conventional car. Some buyers also resist the idea of spending time to recharge the car and worry about running out of charge on long trips. Tesla has tried to address so-called range anxiety by designing the Model S with its own battery-charging hardware, so that a driver needs nothing more than a conventional 120- or 240-volt outlet.
Even before graphite battery pollution had emerged as an issue, researchers had questioned the purported environmental benefits of electrics. John Petersen, an analyst with TheStreet.com, a US financial-news website, cited a study by Carnegie Mellon University in Pennsylvania showing that the emissions cost of manufacturing just the battery on Tesla's Model S far exceeded the emissions cost associated with making an entire conventional vehicle.
At this point, Tesla is carrying the flag for the electric movement in China. Its sporty look and green image have inspired a range of car lovers, fueling enthusiasts' hope that the Silicon Valley vehicle can jumpstart China's alternate energy vehicle field. Its plan to build a coast-to-coast network of charging stations for customers to charge their cars quickly during long-distance journeys also endears it to fans. It even unveiled the Model S in China at a lower-than-expected price of 734,000 yuan ($121,300 US), excluding taxes and transportation costs.
But it remains to be seen whether the graphite-pollution concern triggers a backlash against Elon Musk's company. If things already weren't tough enough for Tesla, they have become even tougher.
Contact the writer at michaelbarris@chinadailyusa.com