April Fool's Day again proved the world's most creative occasion with millions of pranks going on. The public will never know how gullible they are until they are fooled. Here are some of the classic stunts being pulled.



Google Japan: The Magic Hand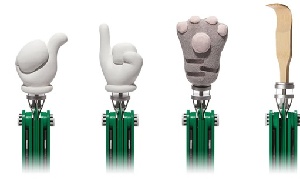 Google's Japan team put together the Magic Hand prank. It has released a video that shows how an artificial hand can do all the tapping and clicking around on smartphones and tablets, all day.
The video shows right and left hand variants, a cat's paw and even a back scratcher.

Let's drink Vegemite and get energetic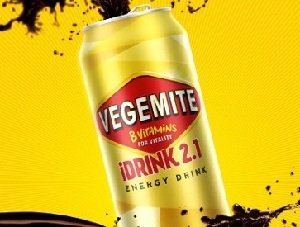 What Kraft wrote on its Facebook page on April 1 was enough to put even the biggest Vegemite - Australia's answer to British Marmite - fan off their breakfast.
"Start your day with our NEW Vegemite iDRINK 2.1 energy drink! Will you swap your Vegemite toast for this when you're on the go?" the post reads.
The post makes fun of the failure of Vegemite's 'iSNACK 2.0' launch in 2009 which drew a significant consumer backlash. Only four days after the launch, Kraft announced it would change the name, saying that Australians "just don't like the name."

 Royal coach tour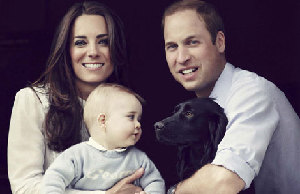 InterCity Coachlines claimed that the young royal family had confirmed they are planning to travel by coach for their New Zealand tour this month so as to maintain with their down-to-earth public image.
"While the route Wills and Kate will be travelling on cannot be revealed for security reasons, InterCity has confirmed that it is busy enhancing its best coach with a fit-out suitable for young royals; including a top of the range baby capsule for 8-month-old Prince George and plush Lazy-Boy recliners for the royal couple," the release said.

Facebook the next quarry of Account Killer
Account Killer - an online service which helps people delete their social media profiles - announced that it will make the next billion dollar acquisition of Facebook.
"Researchers predicted that we would lose 80 percent of our user base by 2017, so we might as well adapt swiftly," according to the post which claimed Facebook co-founder Mark Zuckerberg had made the announcement.


Could Paris be rat-free?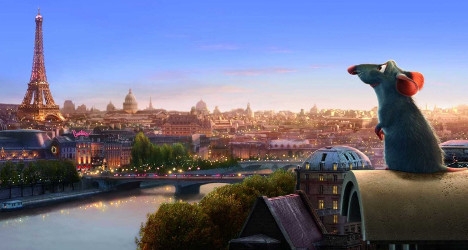 "Town Hall authorities unveiled an ambitious five-point plan that they vow will turn Paris into the world's first rat-free city in little over 10 years from now.
"With rat populations higher around the French capital's tourist spots, visitors to the city may have to pay to fund the project, named Rat-Lib' out of their own pocket if they are not careful."
The above is from an article in The local on Monday. Although a joke, it tells how seriously the romantic city is being poisoned by the less than romantic rodents.

The magical food machine


Although it is easier nowadays to see through rumors that magical machines can turn water into oil or wine, the story fooled thousands in the early days.
The New York Graphic released a story on April 1, 1878 that Thomas Edison had invented a fantastic machine that could turn soil into cereal and water into wine. The Graphic described the machine as something that would feed the human race. The article was reprinted and praised in other publications all over the United States, until the paper announced a few days later that it was only an April Fool's joke.

Taco Liberty Bell
In 1996 American fast-food chain Taco Bell took out full-page ads in several US newspapers announcing that they had bought Philadelphia's Liberty Bell to reduce the country's debt and that the bell would be re-named the Taco Liberty Bell. The National Park Services was then overwhelmed by angry calls until noon when Taco Bell revealed that it was only a hoax. As a gesture of goodwill, the chain donated $50,000 toward the bell's upkeep.
The prank has been listed as one of the most successful marketing ploys ever.