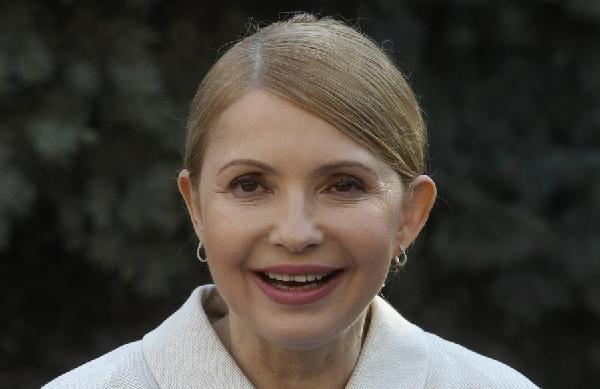 Ukrainian politician Yulia Tymoshenko reacts during a news conference in Kiev, March 27, 2014. [Photo/Agencies]
KIEV - Ukrainian politician Yulia Tymoshenko announced Thursday that she will run for president in the May 25 election.
"I plan to run for president," Tymoshenko told a press conference.
She said that she will ask her allies from the "Fatherland" party to approve her candidacy for the presidential race.
Tymoshenko was convicted in October 2011 of abuse of power in a gas deal with Russia in 2009 when she was prime minister.
She was released last month under a fast-track procedure, approved by the parliament, which did not require the president's endorsement.
On Feb. 22, President Viktor Yanukovych, Tymoshenko's archrival, was ousted and an early presidential election was announced for May 25. Seven candidates have registered for the race.