TOKYO - Shin Shin the panda gave birth to a much-awaited baby at Tokyo's Ueno Zoo on Thursday, the first time a panda has been born there in 24 years.
Shin Shin and her partner Ri Ri, arrived in Tokyo from China in February 2011 and went on view to the public soon after a devastating earthquake and tsunami the following month, providing some welcome good news.
Television footage showed six-year-old Shin Shin holding what appeared to be a tiny object to her chest. Zoo officials said the baby squealed loudly.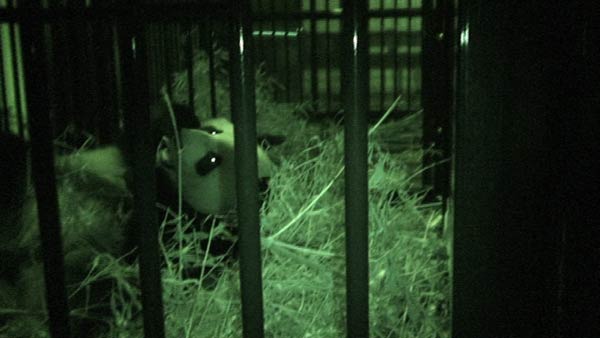 The television footagetaken on July 5 shows Shin Shin and her litlle baby at Tokyo's Ueno Zoo on Thursday. [Photo/Xinhua]
"This is a really good thing," a veterinarian who works with the zoo told NHK national television.
Hopes for a baby began after the two pandas were recorded on camera mating earlier this year, and grew over the past month as Shin Shin began showing signs of pregnancy such as a diminished appetite, more time sleeping and hormonal changes.
Keepers at the zoo announced the chance of a pregnancy last week, but with no scientific means of confirming it, they had no choice but to wait for the birth, which took place shortly after noon. The sex of the baby remains unknown.
The birth was the fourth at the zoo but the first to take place after a natural mating, rather than artificial insemination.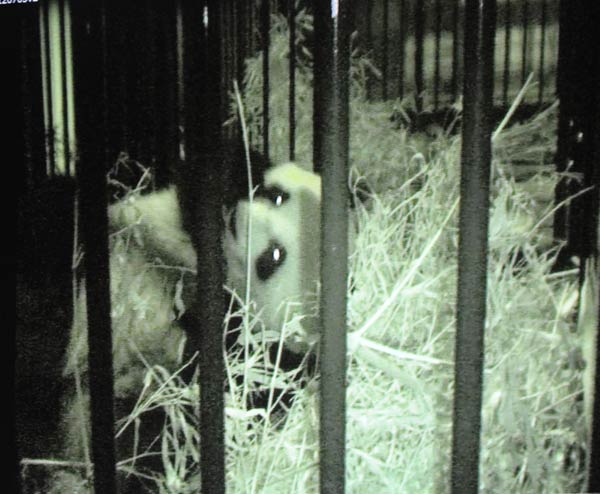 The television footagetaken on July 5 shows Shin Shin and her litlle baby at Tokyo's Ueno Zoo on Thursday. [Photo/Xinhua]