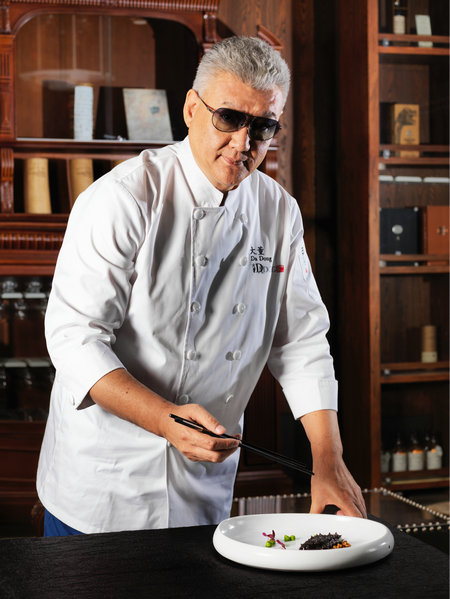 Dong Zhenxiang, celebrity chef/owner. [Photo provided to China Daily]
"Going abroad is the trend for companies that want to globalize. It is market forces that are driving us."
Dong is philosophical about his chain's prospects in the US.
"It's up to the market. Fortunately we have signed a lease for 15 years in New York. That's enough time for Da Dong to be successful there."
If you go
Da Dong (New York)
3 Bryant Park
New York, NY 10036
Lunch: Monday to Friday 11:30 am-3 pm
Dinner: Monday to Saturday 5 pm-11 pm; Sunday 5 pm-10:30 pm
Sunset menu: Daily 3 pm-5 pm
Late night menu: Thursday to Saturday 11 pm-2 am
Reservations via official website: dadongny.com