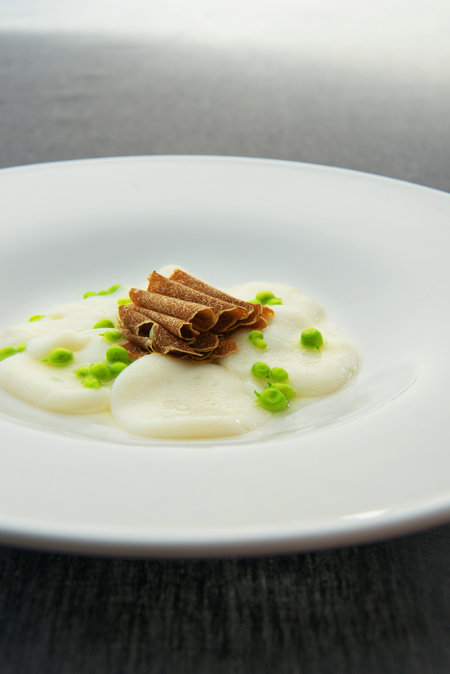 Tender chicken fillets with white truffles. [Photo provided to China Daily]
"We are trying to transplant authentic Da Dong dishes to the US," Dong says. "The only difference is that ingredients will be locally sourced in the US."
For the New York menu, 50 dishes have been chosen from Da Dong's more than 200 dishes in China, he says.
In terms of flavor, he says, there may be a few slight changes in certain dishes to cater to local palates.
The target customers in the US are both ethnic Chinese and Westerners, he says.
Sea cucumber, one of the most sought-after ingredients in China, will be on the menu in New York, even if it sounds bizarre to many Westerners.
Dong's braised sea cucumber is one of Da Dong's signature dishes.