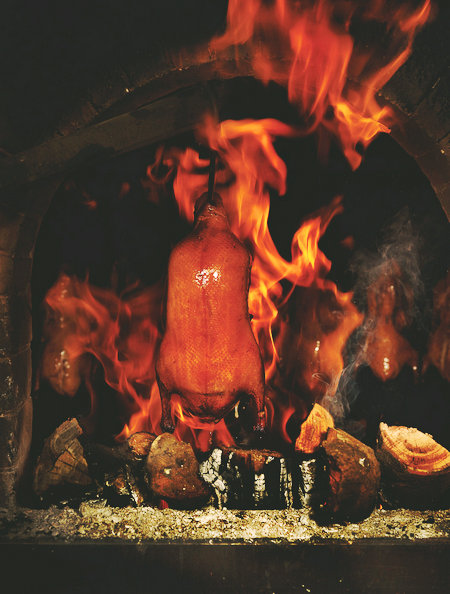 Da Dong's subuni roast duck is far less fatty than duck cooked by traditional methods. [Photo provided to China Daily]
Perhaps never before has the opening of a Chinese restaurant in the US made such a buzz.
It is owned by one of China's most influential chefs, Dong Zhenxiang, who has attained celebrity status.
It has been a big name in China among both Chinese and expatriates, and it is where the family of the US former first lady Michelle Obama chose to dine when she and her children were in Beijing in 2014 at the invitation of Chinese First Lady Peng Liyuan.
It is Da Dong Roast Duck Restaurant, which will open its first overseas restaurant in New York, just west of Times Square, in December.
As opening day draws near, I talked to Dong Zhenxiang, 56, founder and chef-owner of Da Dong Roast Duck Restaurant, whose 1.93 m stature makes him an imposing presence, hence his nickname Da Dong, literally Big Dong.