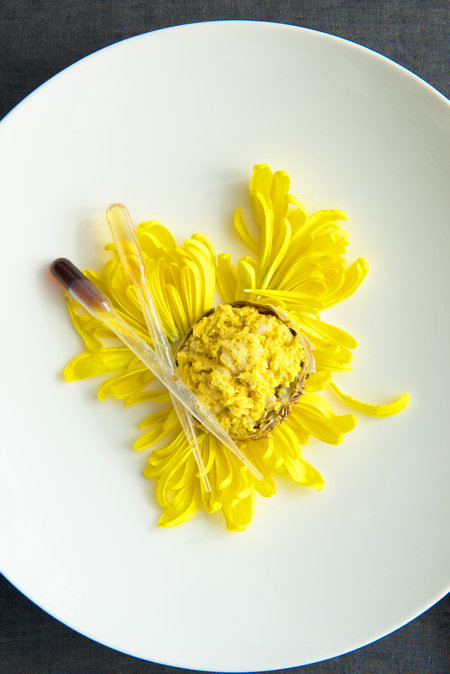 [Photo provided to China Daily]
What gave rise to Da Dong was Dong Zhenxiang's realizing the importance of developing healthy fare, an idea with which he was years ahead of many other Chinese restaurants.
In 1995 he set out to reinvent the techniques of duck roasting and introduced subuni roast duck, which is far less fatty than duck cooked by traditional methods, but which is still delectable.
Today this duck is regarded as the benchmark in healthy and delicious roast duck. Dip its crisp skin in the sugar and savor it as it melts on your tongue. It's not greasy, just succulent.
Of course, the 600-year-old Peking roast duck has many variants, available in restaurants the world over that offer Beijing fare, and each may fairly be claimed to be unique in some way, but one thing that sets Da Dong apart is that it offers what it calls "an artistic conception of Chinese cuisine" known as yijing cuisine that is unparalleled.
Da Dong's yijing cuisine borrows aesthetics and elements from Chinese poetry, literature, painting and bonsai grooming, giving an exquisite Chinese cultural interpretation to culinary creations.