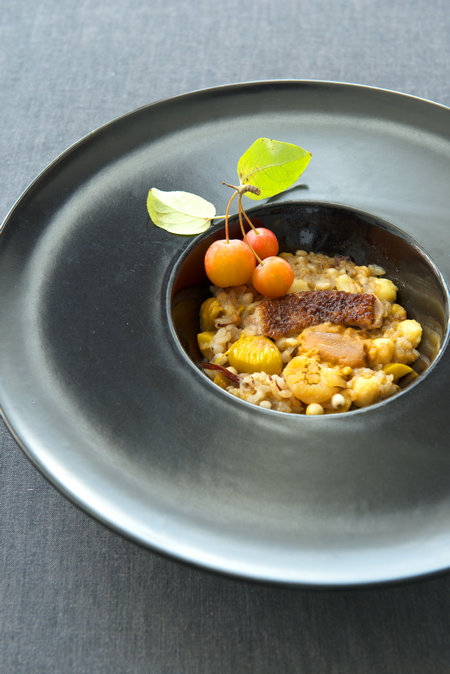 Eight-treasure rice with game duck. [Photo provided to China Daily]
"I am so glad that overseas diners will be able to enjoy this Chinese gourmet icon, which is such a high-quality and healthy Chinese ingredient," Dong says.
In New York, Da Dong's speciality, subuni (crispy, not greasy) roast duck, will sell for $98, and half a duck for $58.
Other dishes that will be served in New York include: kung pao shrimp; braised eggplant; truffle braised whole abalone with Chinese iron yam; tofu with saffron sauce; soy sauce fried rice; pan-fried dumplings and crystal vegetable buns; and cold avocado noodles with spicy Sichuan sauce.
Beverages will include not only fine wines from the West, but also Chinese baijiu, yellow rice wine and tea, some for pairing with dishes.
Da Dong was founded in Beijing in 1985 and now has 10 outlets in the capital and four in Shanghai. Last year when the French culinary bible Michelin published its guide for Shanghai, the first it has put out for a Chinese city, two of Da Dong's branches in the city made the list with one star each, an honor they have retained this year.