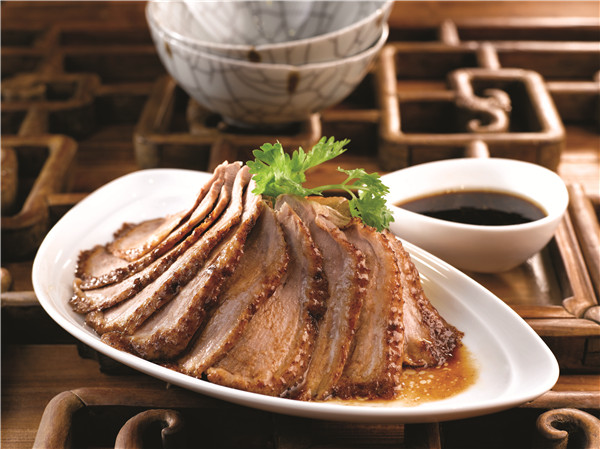 Teochew Braised Duck. [Photo provided to China Daily]
An in-depth look atregional fare with an understated profile.
Editor's note: To understand China, sit down to eat. Food is the indestructible bond that holds the social fabric together. It is also one of the last strong bonds of community and culture.
The twin cities of Chaozhou and Shantou form the larger Chaoshan region and have been historically linked for more than a thousand years. Modern boundaries now place the region inside Guangdong province, but its historic, linguistic and culinary influences lean more toward neighboring Fujian.
In fact both Chaoshan cuisine and its Fujian cousin share many similar dishes, ingredients and cooking methods. But tell that to a chef from either side and you are likely to ignite a battle of culinary allegiance.
When I was growing up in Singapore, we enjoyed the best of both and never bothered to delineate the differences. A lot of classic Chinese dishes in Southeast Asia, especially in Thailand, reflect Chaoshan or Teochew influence because so many immigrants had come from the region.
So what is Chaoshan cuisine?
Traditionally, the flavors are pure and clean, with light broths and a proliferation of seafood and poultry. The Chaoshan chef values the natural flavors of his ingredients, which must be very fresh indeed.