Tastes of France, California and osmanthus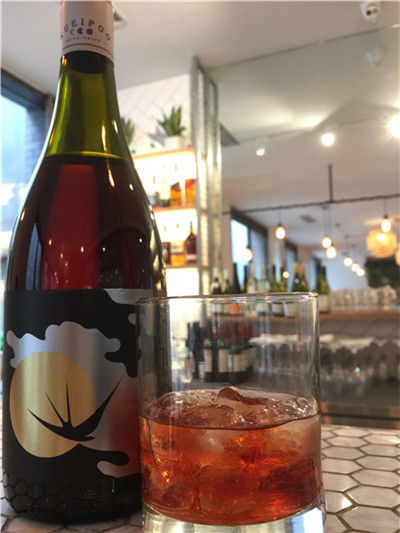 [Photo provided to China Daily]
Yunnan province's city of Pu'er, which is also the name of China's most famous and expensive fermented black tea, is for the first time holding an exhibition about another world famous beverage: French red wine.
Themed "when tea culture collides with wine culture", the exhibition showcases more than 300 tools that are used to make Bordeaux wines as well as hundreds of images and illustrations at the Pu'er City Museum. The show will run for two years till December 2018.
With 18 months of planning, the exhibition is curated with six themes including a comparison of the cultivation of grape wines and pu'er tea, the bottling of red wine, and the tasting similarities of red wine and pu'er tea. A special logo is also designed for the exchange program, with grapes leaves growing harmoniously on the same tree with tea leaves.
A highlight of the exhibition is a traditional grape-pressing machine, weighing 1 ton, flown in from the right bank of Bordeaux, where a total of 10 wine regions including Saint Emilion, a UNESCO world heritage site, are represented.
The two places first formed a partnership back in 2012.Over the course of four years, not only have multiple visits been paid, ideas exchanged, and master classes held, but also a growing appetite has been whetted in both regions about the other's beverage.
At the Vinexpo held in Hong Kong this May, for example, a total of 250 sommeliers did a cross-tasting of about six red wines from 10 regions including Saint Emilion and two types of pu'er tea from the city.
"The partnership has gone far beyond culinary or commerce. For us, it's as much about appreciating a culture that is profoundly historical and sophisticated on the other side of the world, as rediscovering what we have long missed about our own culture," says Jean-Francois Galhaud, president of the Conseil des Vins de Saint-Emilion.