Got eggnog?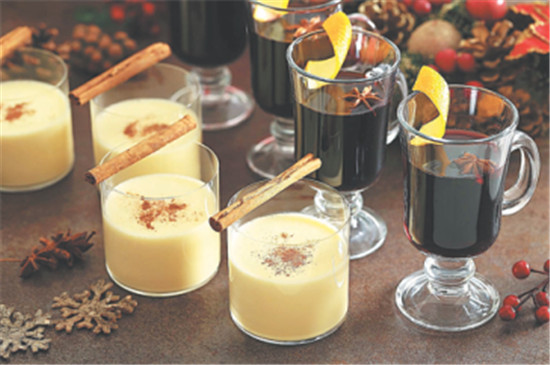 [Photo provided to China Daily]
What would Christmas be without eggnog? We can't imagine, which is why you might spot a lot of folks this weekend sporting creamy yellow mustaches.
Eggnog is everything you want in a holiday drink: it's rich, sweet, creamy and kissed with cinnamon. Whipped eggs give it a frothy texture, and a good splash of spirits-brandy, rum or bourbon-give this chilled drink some real holiday warmth. Eggnog is traditionally consumed throughout Canada and North America, from late November (American Thanksgiving) through the end of the Christmas season. In Venezuela and Trinidad there is a version called ponche crema, which is also a Christmas treat.
We found this delicious version of eggnog in the lobby lounge of the Peninsula Beijing, where the seasonal afternoon tea also includes mulled wine, gingerbread scones and European-style stollen cake. But any bartender in China who really loves you will be glad to paint your upper lip yellow in the spirit of the season.