Holiday bounty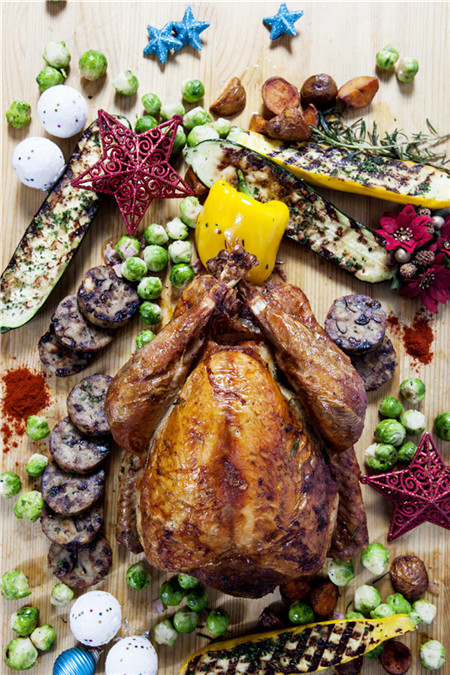 Hotels and independent restaurants in Beijing are ready to offer festival feasts for the upcoming holidays. [Photo provided to China Daily]
For the next two weekends, top chefs are eager to put festive feasts on plates in China's capital and across the country, Mike Peters reports.
The Western holiday season that spans Christmas and New Year's Day inspires restaurant chefs to try some of their fanciest flourishes of the year. Whether that means giving weekend buffets an extra layer of gloss (and a better class of bubbly) or a special set menu, big holiday spreads are common now in China's big cities.
And the parties are not just for foreigners.
"Chinese people love to gather around food," says one five-star hotel GM who is moving between properties this month. "They appreciate-and expect-a holiday table covered with food, and like nothing better than a big buffet."
Such buffets have gotten facelifts in recent years. One hotel's splendid but long staid brunch, for example, now includes live music, clowns making balloon animals for kids and strolling waiters that bring hot, fresh goodies from the kitchen to tableside instead of simply unloading them on the buffet.
Here is a quick tour of some of the appealing feasting on offer in China's capital this weekend and next. (Most prices do not include VAT and service charges, which usually apply.) If you're not in Beijing, or your favorite restaurant doesn't appear here, give it a call to see what Santa might be cooking there.
'Tis the season pretty much everywhere.