Roasting a duck is easier than you think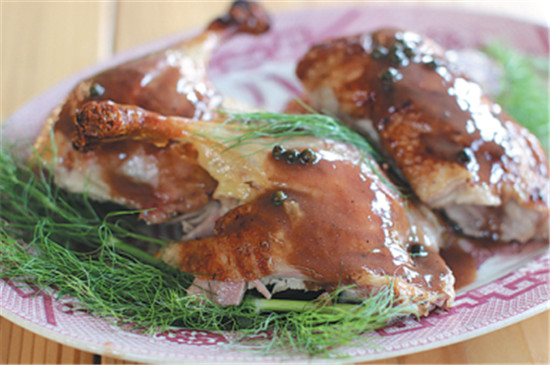 Bistro-style slow-roasted duck. Roasting a duck is no more complicated than roasting a turkey, and this recipe also has a French-style sauce. [Photo/Agencies]
The prospect of roasting a duck strikes many a home cook as a mountain too high, but I'm not sure why.
It's definitely no more complicated than cooking a whole turkey, and I think it tastes far better. Some folks surely suspect that duck is gamey, but that's only true of some wild ducks. It's not true of the kind known as Peking (or Long Island) duck, the domesticated product most widely available at supermarkets.
Other folks shy away because they've heard that duck is too fatty and rich. However, most of the fat is in and under the skin. The meat itself actually is quite lean. And duck fat, unlike beef fat and most kinds of poultry fat, boasts some of the same healthy attributes as olive oil.