China's first pop-up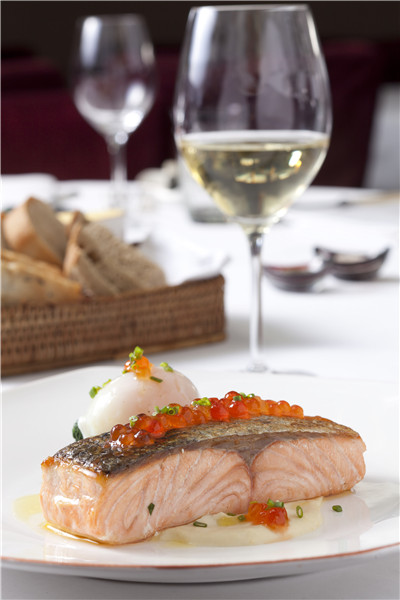 Good food and drink have been the first order of business for Garnaut since she opened M on the Fringe in Hong Kong in 1989. [Photo provided to China Daily]
Award-winning restaurateur Michelle Garnaut looks back on how a 10-day kitchen takeover in Shanghai led to a fine-dining revolution. Mike Peters reports.
There was a big plastic bin of live scorpions in the kitchen.
Ditto a bin of live snakes.
"The first time I went into the walk-in freezer, I fell over a dead dog," says Michelle Garnaut with an exaggerated eye-roll.
Twenty years later, the Australian entrepreneur can laugh about the experience as she looks back on her first foray in a Chinese mainland restaurant. Since then, Garnaut has launched a restaurant group that includes Shanghai's M on the Bund and Beijing's Capital M. Back in 1996, her base was M on the Fringe in Hong Kong, though she had an exploratory eye on the emerging mainland market.
Pop-up restaurants might seem like a hot new trend, but Garnaut did it two decades ago this month at Shanghai's Peace Hotel.
Today, like when it first opened in the 1930s, the Peace Hotel is a revered art deco gem, perhaps the most famous luxury hotel in China. In 1996, however, it was early days of China's opening up; there was no Western management of the hotel, and the architectural jewel had gotten a little rough under its historic veneer.
Besides the above-mentioned creatures in the kitchen, her challenges included getting the dining room clean to her fine-dining standard. At that time, she says, the response was just to paint over any dirt.