Best Bites of Beijing (Dec 23 - 29)
Best Bites of Beijing is published on Fridays and covers the latest happenings in the capital's dining scene. Here you will find weekly updates of new restaurants, seasonal menus, good deals and trends for the foodie in you. For comments or recommendations, email jiangwj@chinadaily.com.cn.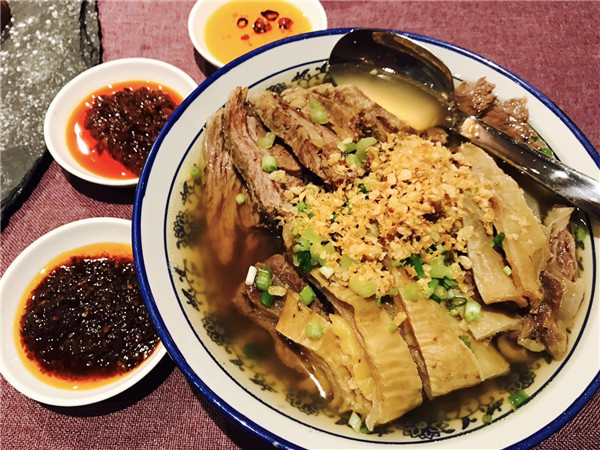 [Photo by Jiang Wanjuan/chinadaily.com.cn]
Mouth-watering street-style Cantonese bites at hotel
You don't usually see beef brisket in clear broth on the menu of a hotel restaurant in Beijing. The simple and conforming beef stew with white radish is a very traditional Cantonese dish people eat at their neighborhood restaurants and food courts.
Cheng Chi Keung, the 50-year-old chef from Hong Kong, decided to bring some of his childhood flavors to where he works at Yue, the Chinese restaurant of Sheraton Grand Beijing Dongcheng Hotel.
The beef brisket in clear broth (98 yuan/$14) is noted by a big bowl of well-cooked beef brisket and radish, both tender and soft. The light dish is accompanied with homemade chili oil and hot pepper dipping sauce. It is an ideal dish to share with family and friends on a cold winter day.
Anther not-to-miss new dish by chef Cheng is the finger-licking good salt baked chicken (108 yuan/half chicken) served with ginger and scallion sesame oil dipping sauce.
Yue, Sheraton Grand Beijing Dongcheng Hotel
36 North Third Ring Road East, Dongcheng district, Beijing (010 5798 8888)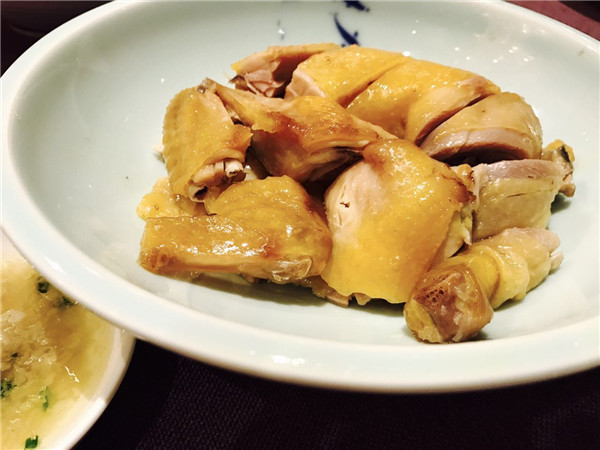 [Photo by Jiang Wanjuan/chinadaily.com.cn]