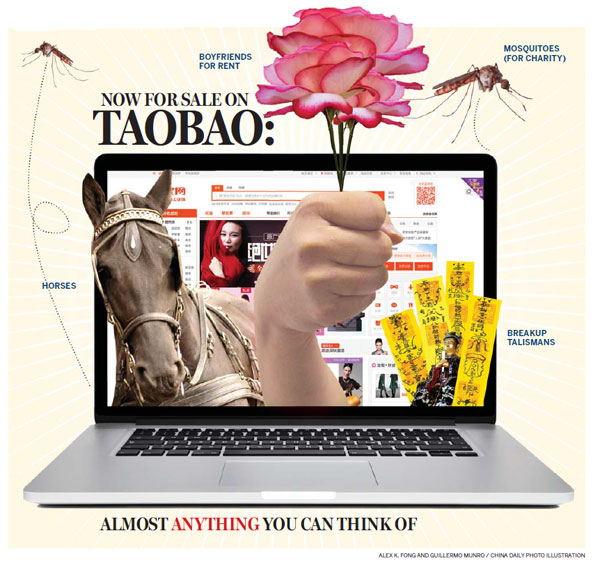 Breeding specialties
Yet, like with most China market realities, it's about both an economy of scale and a scale of economy.
Koetse believes China's e-commerce sector is "worlds ahead" of Europe's and points to the vast population generating a titanic market.
"Over 45 percent of (China's roughly 1.4 billion people) are on the Internet," she explains.
"Taobao is one of China's largest shopping platforms and has millions of people every day. Among all those people, of course, there will always be people who want to sell and buy strange items."
Taobaomode.com manager Alan Smith believes abundance breeds specialization.
"There will certainly be more strange and stranger products as so many come out," he says.
"It's proof China's colossal productivity is growing ever-huger."
Koetse also points out China "has an enormous selection of products".
"No matter where you look in the world, you'll always find made-in-China items," she says.
"On Taobao, you can buy anything that is made-in-China. And more."
Yet it's not just products made in China that fuels Taobao's niche markets.
It's also made-in-China demand - that is, for people who want insurance to compensate them if they can't see the moon during Mid-Autumn Festival or to hire someone to visit their relatives' graves on their behalf during Tomb-Sweeping Festival.
Contact the writers at erik_nilsson@chinadaily.com.cn