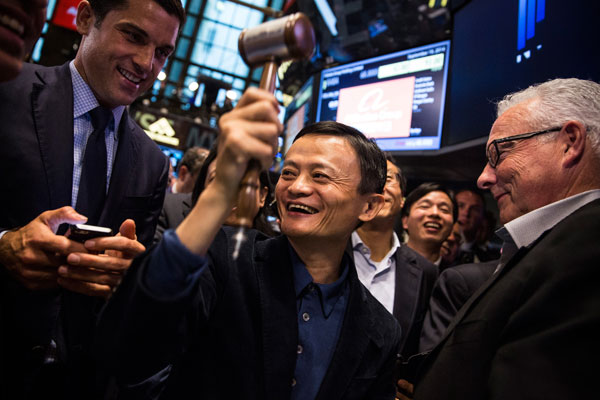 Taobao Founder Jack Ma celebrates as the company's stock goes live during the company's initial price offering at the New York Stock Exchange. Provided to China Daily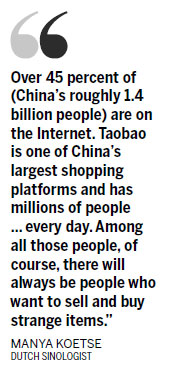 From dead mosquitoes to someone to yell at, the e-commerce site is full of oddities, report Erik Nilsson and Zhang Lei.
Need a human hamster wheel? A spaceflight? Breast implants?
A fake boyfriend? An enchanted totem to conjure a breakup with a real significant other?
To scream whatever - really, almost anything - at someone on the phone?
How about a squashed mosquito's photo sent to your cellphone?
If you desire any of these things - or something stranger - look no further than Taobao.
The Chinese answer to eBay has everything anyone would want.
And more. Much more.
That's despite being relatively unknown outside China until recently. An early September BBC headline, foreshadowing its parent company Alibaba Group's now legendary initial public offering, echoes the premonitions of foreign media headlines: Why A Company You've Never Heard of Is Expected to Have the Biggest IPO Ever.
The country's largest online shopping website isn't just a one-stop shop for shoes, clothes or other daily necessities. (And that's what most people use it for.)
It also means cow brains, live leeches and underwater restaurant construction materials, not to mention early hominid androids, inflatable donkeys and robotic dinosaurs, are just a click away.
"It's beyond your imagination," says Dutch Sinologist Manya Koetse.