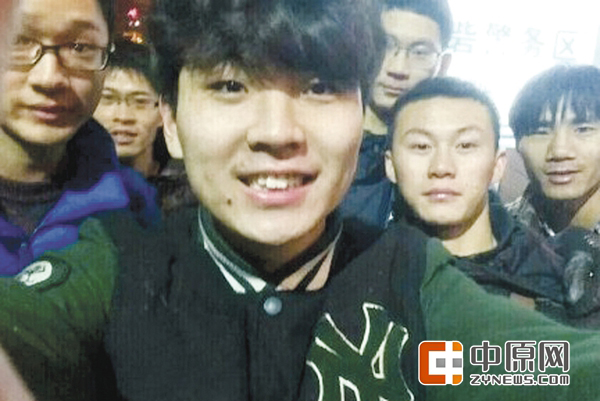 Students take a selfie after catching a thief. [Photo/zynews.com]
Thief failed by tech savvy students
A thief in Zhengzhou city of central China's Henan province learned his lessons; don't mess with student athletes, and don't steal vehicles that are installed with GPS.
On Sunday night, Zhengzhou University student Zhao Longbin, was lying on his bed when he received an alert on his phone saying his motorbike is on the move. He realized it was possible that somebody was trying to steal his bike that was parked on campus. He called on five other roommates, all strong young athletes, and drove the motorbikes while using a GPS to track down the thief.
They found the thief somewhere about 20 km away from the campus. They would then hand him over to the police. The policeman suggested the owner report to police if such things happen.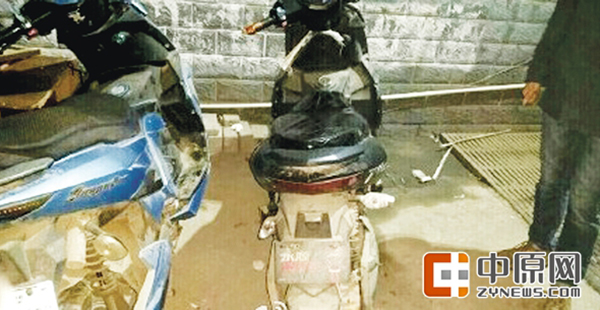 A motorbike that was lost and then found. [Photo/zynews.com]
In our final story, villagers in China create a frozen waterfall.