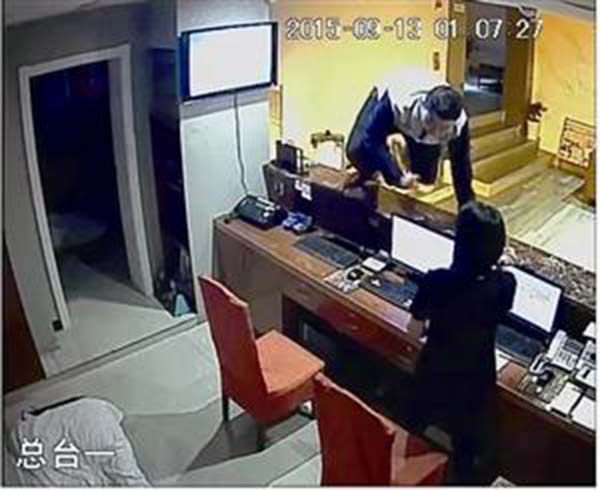 A surveillance camera captures the scene of the crime. [Photo/ jinbaonet.com]
Robber caught within 10 min for 6 yuan
He might well be the unluckiest robber ever.
A man was caught by police only ten minutes after he broke into a hotel in the wee hours of Sunday morning in Yuyao, East China's Zhejiang province, jinbao.net reported. The robber only got 6 yuan ($0.9 dollars) from the hotel cashier.
The 21-year-old man robbed the hotel cashier with a fruit knife, but he only found six yuan in the cash register, and left the hotel with the meager sum.
The man was caught at a nearby public bathroom ten minutes after he robbed the hotel.
"It could be his first robbery judging from his over confidence," the report said.
Related: Delusional man thinks he is invisible, robs hospital cashier ; Flaunting photos give burglars away