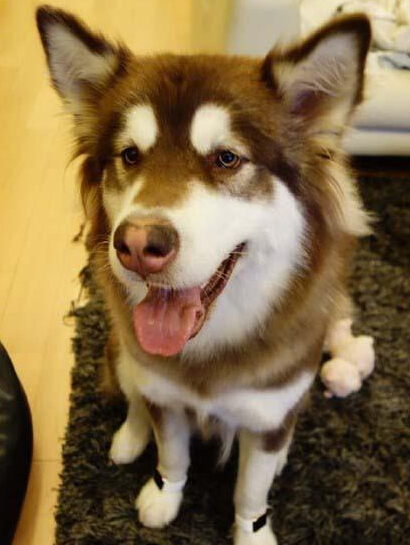 Wang Sicong's dog with two Apple Watches. [Photo/weibo.com]
Asia's richest man's son buys two Apple Watches for his dog
Wang Sicong, son of Wang Jianlin, chairman of Dalian Wanda Group Co, the richest person in Asia, posted a photo of his dog wearing two Apple Watches on Weibo, causing a stir on the Internet, reported 163.com on Tuesday.
The post is from the dog's perspective, and reads, "I have new watches! I was supposed to have four watches since I have four long legs. But it seems too extravagant so I keep it down to two, which totally fits my status. Do you have one?"
The post also shows the dog's heart rate is 59 times a minute according to the Apple Watch. The watches are not the only presents the dog got from its owner. It also received a Fendi bag, leading Internet users to joke, "I have a bag clash with a dog!"
In our next story, the ability to recite Chinese literature may win you free driving lessons.