In today's trending, a man is freed after 18 years as a workshop slave, a love-struck Canadian wanders on China's streets tracking down online lover, firefighters rescue a cat from a car's engine, and blank stare turns competitive over Apple Watch in Taiyuan.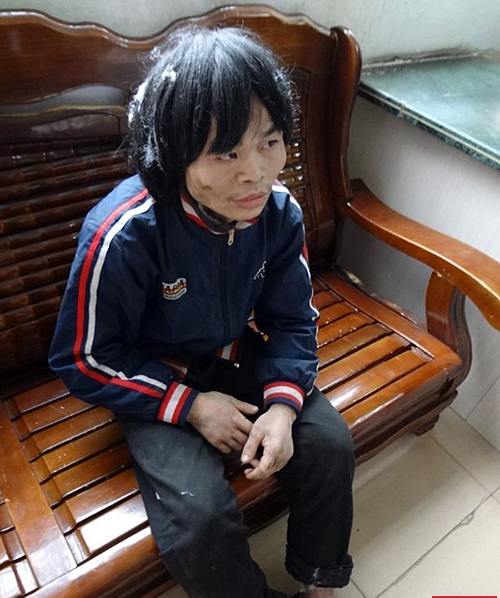 Xie Shisheng on Wednesday after being rescued by police. [Photo/Qingyuan Daily]
Man held captive for 18 years by factory
Police in Guangdong province have rescued a man who was kept in captivity for 18 years and forced to work in a local underground workshop, Qingyuan Daily reported.
Xie Shisheng, originally from Jiangxi province, didn't even know what year it was when he was rescued from the dark room where he was locked up for nearly two decades. He said he had been forced to work as a slave in the workshop since the age of 16.
Police raided the unlicensed factory producing shoddy quilts and pillows in southern Chinese city of Qingyuan on Wednesday after receiving tip-offs from local residents.
Xie's captors and owners of the workshop - a couple from his hometown in Jiangxi - had already fled the scene by the time police arrived.
Next up: Canadian man awaits his online sweetheart in Shenzhen.