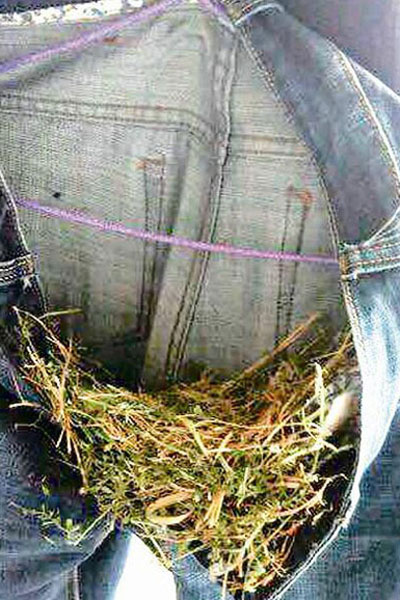 A nest is seen in a pair of Shi's pants.[Photo/Sina Weibo]
Bird builds nest in pants
A college student surnamed Shi recently hung up his laundry on the balcony in his school in Wuhan, Hubei province. To his astonishment, when he took in the clothes after two days he found a nest and an egg in a pair of his pants, reported Chutian Metropolis Daily.
There have been an increasing number of birds in the school due to the increased number of trees on campus, said the report.
In our final story, a woman gives up learning to drive after failing the test for 14 years.