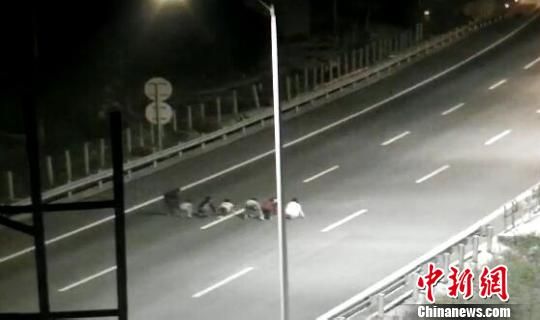 Children set to have a running race on the highway on Saturday evening.
Children take to the highway for some track and field
Nearly 20 children were spotted playing on a highway from Zhangzhou city to Xiamen city amid traffic on Saturday. All of the children except one escaped the scene after police arrived, Chinanews.com reported on Sunday.
Surveillance video showed that the children playing on the highway, sometimes even lying on the road itself. When a car came by, the children would run to the roadside shoulder.
Local police said that such incidents of children playing on this section of the highway have been occurring a lot recently. The children would run away as soon as they saw the police coming. Now the police have to stand guard on the road.