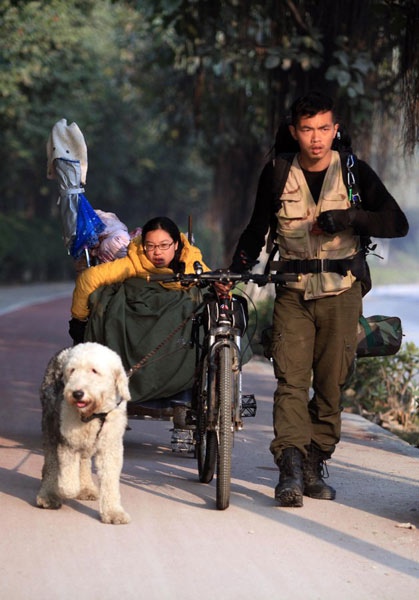 Ding takes his girlfriend and his trained dog on their trip. [Photo/CFP]
Man hits the road to fulfill his girlfriend's wish
Ding Yizhou, a man living in Liuzhou, expressed his love to his girlfriend who has a serious illness in his own way, according to gmw.cn on Jan 3,2015.
His girlfriend suffers serious mental illness which makes it impossible for her to walk or swallow. But she has a dream of traveling across the nation.
Ding decided to make her dream come true. After two days' practice of walking and camping in their city, the sweet couple started their nationwide trip on Saturday. They plan to follow route that is shaped like a heart on the map.
Our next story warns of the dangers of just relying on fashionable gadgets.