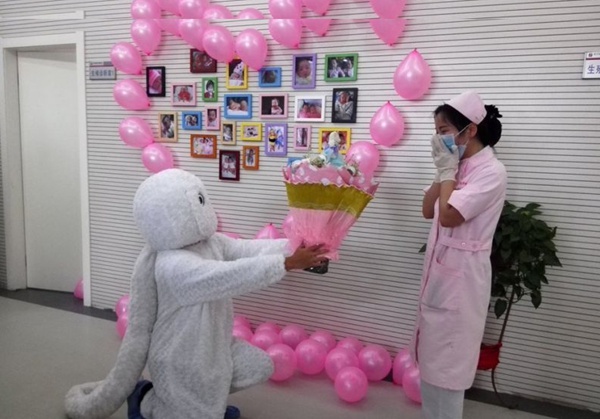 A man, dressed up as a sperm, makes proposal to his girlfriend at a hospital in Wuhan, Central China's Hubei province on May 20. [Photo/cnhubei.com]
Man dressed as a sperm makes proposal
In traditional Chinese culture, speaking about sex at a public occasion is still uncommon. However, a man in Wuhan, Central China's Hubei province, took a bold step, surprising his girlfriend and audience.
The man, surnamed Chen, dressed up like a giant sperm, and proposed to his girlfriend at the hospital where the woman works, cnhubei.com reported on May 21,2014.
"Would you marry me? I will love and take care of you forever", Chen said.
Defying the Chinese audience's expectations, the woman said yes, bringing a happy result to their two-year-relationship.
Some men may surprise with tactics, while others rely on wealth to make an impression.