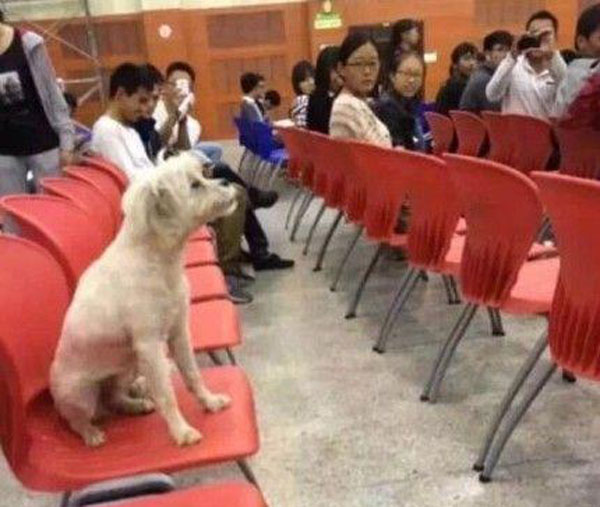 "Academic Dog" attends a class at Northwest Agriculture and Forestry University in an undated photo.
'Academic Dog's' death raises anger
A campus dog that rose to stardom for frequently attending classes and earning the nickname "Academic Dog" was killed by the security staff of the school, drawing much criticism, reported Huashang Daily.
The Northwest Agriculture and Forestry University claimed the dog posed a danger to teachers and students. The animal was beaten to death in a campaign by the school to remove stray dogs from campus.
The death of the dog was mourned by students of the school. One student said, "I am so sad to hear of the death of 'Academic Dog'. As a school specializing in agriculture, we should take good care of small animals."
Another student said: "It studies with us in class, runs with us in the playground…It breaks my heart seeing it lying dead in the trash can, with blood and bruises on its body."
Related:

Man detained for animal abuse photos