Editor's note: A silicon leg sets off a real alarm, a man is duped into buying a fake iPhone on Singles Day, and an 88-year-old Sichuan man makes a moving 10km hike to visit his wife's grave every day.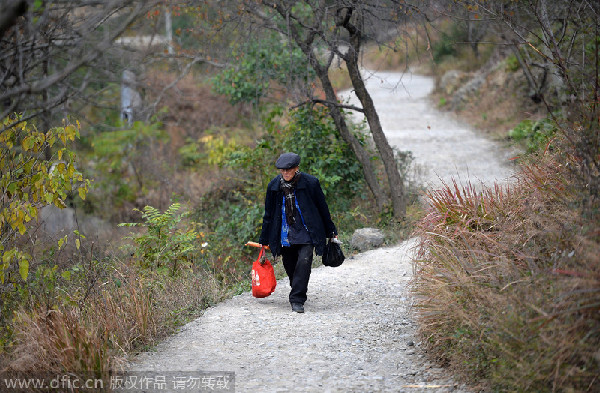 88-year-old Jiang walks a 10 kilometers round trip to visit his wife's tomb on a mountain, Nov 11, 2014. [Photo/IC]
88-year-old walks 10 km daily to visit wife's grave

Almost every day since his wife passed away 10 months ago, an 88 year-old man from Dazhou city of Sichuan province has walked 10 km to visit his wife's tomb on a mountain, Chengdu Business Daily reported.
Jiang Tengzhi takes food with him to "share" with his wife, placing a portion in a bowl for her. He talks to the tomb about their children's visits, or the latest happenings in the family. He also sings and dances at the tomb, planting flowers and burning incense to honor his wife. Jiang said he wishes to rest next to her.
A resident at the foot of the mountain said Jiang typically walks to the mountain. When he is carrying too much, he hires a motorcycle for five yuan to take him there.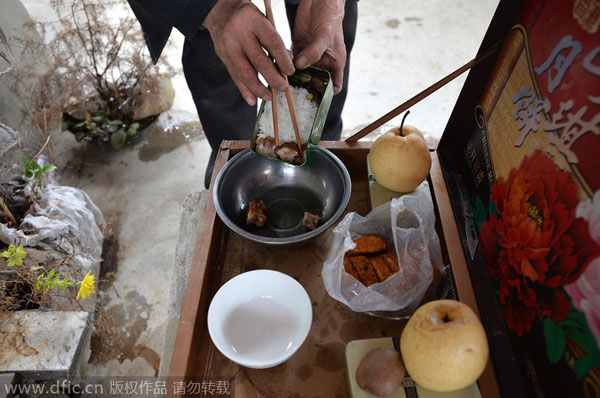 Jiang takes food to "share" with his wife. [Photo/IC]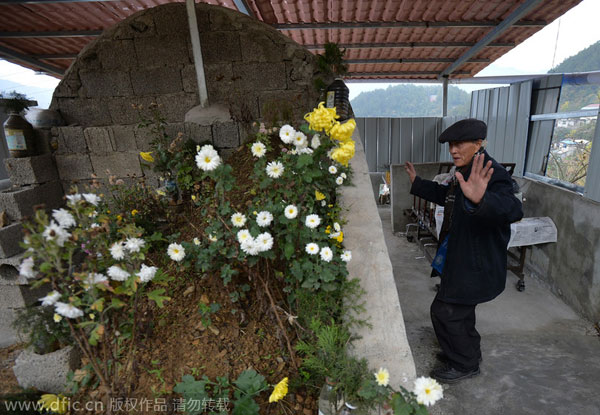 Jiang dances to the tomb of his wife. Photo taken on Nov 19. [Photo/IC]