Pros and cons of Wi-Fi registration; mislaid ID card leads to sex charge and unlucky break turns out to be very fortunate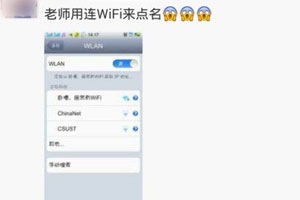 New approach to calling the roll
A journalism lecturer at Changsha University of Science and Technology in Hunan province has built a Wi-Fi system for students joining the local network to replace the traditional way of calling the roll, Sanxiang City Express reported.
The lecturer, who teaches a new media course, intends to have internet thinking involved in traditional classes but despite his innovative thinking, he cannot identify those who don't attend class although he can find out the number of students showing up.
Related:
Student reunites with teacher after 64 years

Lost ID card blamed for prostitution claim
A woman in Huaihua city, Hunan province was surprised to be accused of prostitution in Guangdong by police late last month, Law Weekly reported.
Having never been to Guangdong, investigations revealed that somebody had been using her identification card that had been lost more than a decade ago.
She was released and apologized to by the police.
Related:
Lost ID card used to register 30 phones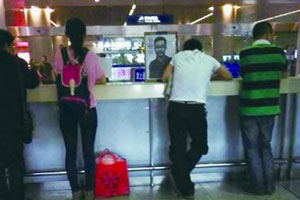 Traveler a dead ringer
People usually hold a piece of A4-sized paper bearing a name when picking up an unknown traveler from an airport. But one greeter went a step further.
A man held a black and white picture of the person he was waiting for with the name alongside the portrait at Changsha Huanghua International Airport, Sanxiang City Express reported.
The photo resembled a corpse, giving many passersby a shock. One of the arrivals said: "I really wondered if he got punched by that guy in the photo when they met. That photo is just like a portrait of the deceased".
Related:
Murder suspect escapes from airport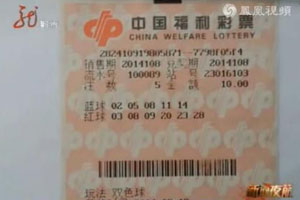 Luck comes in disguise
A man had to stay in a lottery shop for two days after leaving his key at home and his wife was on a business trip, according to Southern Metropolis Daily.
He had nothing to do so bought a lottery for 10 yuan ($1.7) and found he had won 6.66 million yuan.
Related:

Paying her boyfriend gets cashier 8 years
A middle-aged female cashier at a medical training center was sentenced to eight years in prison for misuse of nearly 6 million yuan ($975,550) in public funds. She took the money for her British boyfriend, Beijing Times reported.
Pan Yangyang, 44, met the Briton through a dating website in May 2012. From September to November 2012, she misappropriated funds eight times for the man, who claimed to have a contract for an offshore oil project in Saudi Arabia and said he was short of money.
Related:
Men without money are rubbish ?