Romantic crush backfires for middle-aged woman; hairy crabs stage great escape and railway's car transport scheme branded 'ridiculous'
Older woman desperate to keep toy boy
A woman in her 50s fell in love with a man in his 20s, but, worried that he might leave her, told him she was rich and could buy him a car, the Beijing Times reported.
She bought a fake deposit book showing an account balance of 300,000 yuan ($48,961) and tried to withdraw the money from a bank.
Unsurprisingly, she was discovered immediately and suspected of committing a crime of swindling.
Related:
Woman on trial for killing boyfriend

See the world from a different angle
China has developed a space tour route which may begin commercial business after tests next July, the Beijing Times reported.
Passengers will enjoy a view of space, see the 1,000 km long earth arc, witness sunrise and sunset and experience zero gravity.
There will also be scientific experiments and outer space phenomena to explore.
Related:
First Russian woman lifts off to space station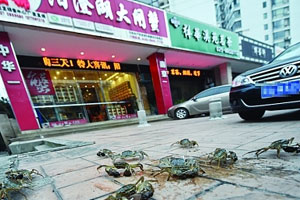 Hairy crabs make bid for freedom
October is the perfect month for gourmets to enjoy hairy crabs, while it probably creates the opposite feelings for the crustaceans themselves.
A pyramid of 100 climbed out of a box and made a break for freedom when a careless employee forgot to lock the door of an aquatic product store, the Yangtzs Evening News reported. The crabs reached a nearby square before people helped the vender catch some of them.
Related:
City starts Yangcheng Lake hairy crab festival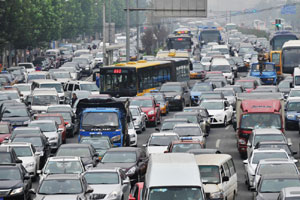 Self-drive scheme under fire
The Beijing Railway Administration is promoting a new business: transporting private cars from Beijing to Hangzhou for individuals, according to cfi.cn.
There are already more than 60 cars registered for the service, most of which are sports utility vehicles. Xinhua News Agency branded the service "ridiculous" as public transport is a better way for everyone to travel during National Holidays due to severe traffic congestion in almost every urban city.
Related:
Predictions for top 10 most popular destinations during the National holiday