Noodle lover tests positive for drugs, don't look down when walking 'in the air' and angry elder blocks bus to protest lack of courtesy.
Restaurateur serves poppy-laced noodles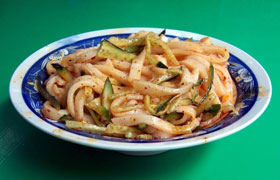 A urine test on a man in Yan'an, Shaanxi province, returned a positive result after he ate poppy-laced noodles in a restaurant, the Xi'an Evening News reported.
Liu Juyou, 26, was detained for 15 days for using drugs and said he believed the noodle shop owner might be to blame. Police later investigated the owner who admitted adding poppy powder - from which opium is made - to the noodles to make them more delicious. The restaurant owner was held in custody for 10 days.
Related: Restaurateur who cooked egrets under investigation

Pointing the way for blood donors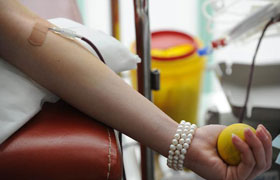 A policy encouraging blood donation by giving bonus points to donors' children has been rolled out in Pujiang county, Zhejiang province, the Qianjiang Evening News reported.
If the volume of donated blood exceeds 4,000 milliliters, offspring of the donor can earn an extra point in the middle school entrance exam. If the donation measures more than 6,000 ml, the donor's child is entitled to two extra points and for 8,000 ml, three points are awarded.
Related: Taxi campaign boosts blood donations

Breathtaking view for those who dare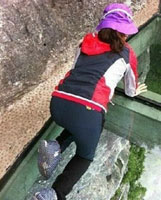 A walkway made of glass, attracting those with the courage to walk "in the air", has opened at Baishishan Mountain in Laiyuan county, Hebei province, the Beijing News reported.
The 95 meter-long and 2 meter-wide path is built along a cliff and offers a splendid view to visitors bold enough to keep their eyes open.
Related: Running track built on school roof

Seat dispute causes roadblock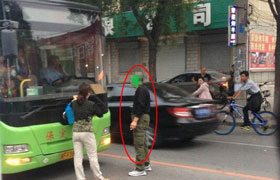 An old man denied a seat on bus flew into a rage and stood in the way of the vehicle, 163.com reported.
The man boarded the bus in Baoding, Hebei province. During the journey, the man grew angry when his request for a seat was rejected by several young people. His anger was made worse by the bus driver's indifference. The man finally left the bus and blocked its path, stopping it from going anywhere for two hours.
Related: Young and old squabble over bus seat