A dinner date turns sour after a man's declaration of love is rejected. A luxury car on a test drive becomes involved in a pile-up. And a woman has the smile wiped from her face after a self-administered beauty injection.
Unlicensed driver flees, leaving toddler son behind
A woman driving her car through a toll station encountered an unexpected vehicle inspection in South China's Guangxi Zhuang autonomous region. In fear of punishment for driving without a license, she fled the car, leaving her 3-year-old son behind. Police apprehended her a short time later. She was fined 1,500 yuan ($244) and the car was detained.

Dinner goes Dutch after heart broken
A 27-year-old man got more than he bargained for when he invited a woman he had a crush on to dinner at a Western restaurant in Shiyan, in Central China's Hubei province. During the date, he confessed his love for her but was refused on the spot. The man then asked the girl to either pay the half of the bill worth 198 yuan ($32.20) or become his girlfriend. The girl thought she was being blackmailed and called the police. The pair quarreled at the police station for hours before the girl threw a 100 yuan note in the man's face.
Related: Foreign marriage disputes increase
Luxury car test drive may prove costly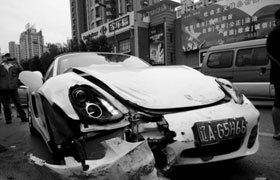 A Porsche on a test drive led to a five-car pile-up in Shenyang, Liaoning province, Shenyang Evening News has reported.

The expensive vehicle – priced at 700,000-800,000 yuan ($113,861-130,122) – is a test vehicle at a car sales agency.

The young woman who sat behind the wheel in the crash could face having to pay a huge compensation bill.

Relate: 6 months for teen who stole from car in Paul Walker crash

Face-lift injection paralyzes woman's face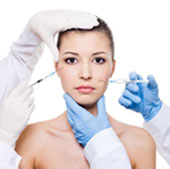 A woman who intended to slim her face through a face-lift injection found it was not as effective as the advertiser boasted, Chongqing Evening News reported Wednesday.
The woman gave herself the injection after buying it online. But the results were nothing like what she had expected. Instead, it has temporarily cost her the ability to smile and open her mouth freely. She was diagnosed with facial paralysis, from which it will take months to recover.
Related: Hey, good looking?

Boy sells heirloom cheaply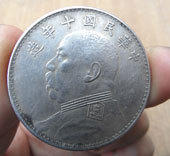 A boy sold his family heirloom at a fire-sale price, infuriating his mom, Anhui TV reported.
The boy sold the family treasure, 38 silver coins worth more than 20,000 yuan ($3,253), to an antique shop at 700 yuan ($114). After realizing the loss of the heirloom, the angry mom rushed to the store to retrieve the coins, but was turned down.
Related:  Spoiled kid sparks anger

Man duped by former wife over paternity of her son
A man in Qingdao was deceived by his former wife for years into raising her child as his own, iqilu.com reported.
The couple divorced when the boy was two and the man then raised the child on his own. However, DNA tests carried out when the child was 11 showed the man was not his father. He is now refusing to look after the boy and has sent him to a child assistance center in Qingdao. He is also attempting to sue his ex-wife for deceiving him over the boy's paternity.
Related: Should children be raised by their grandparents?