Editor's note: In today's competitive world when parents are busy accomplishing their career goals, more and more children are being brought up by their grandparents. It is reported that 90 percent of children under 3-years-old in Shanghai are being looked after by a grandparent. Forum readers shared their opinion with China Daily. You are also welcome to leave your thoughts in the comments.
Wyldsyde (Australia)
Why should grandparents be the ones who watch children on a daily basis? The answer is that they should not. Grandparents already raised their children and should not be the everyday parent of their grandchildren. Raising children is the parents' job. Going to spend a night with Grandparents should be special, and a once in a while thing, weekly maybe but certainly not daily. I see people all too often dumping their children off on other people for no other reason then they want to go partying or for other reasons. You had the kids, now raise them. If it means that one of you works nights while the other works days then so be it. Stop pushing your duties off on other people.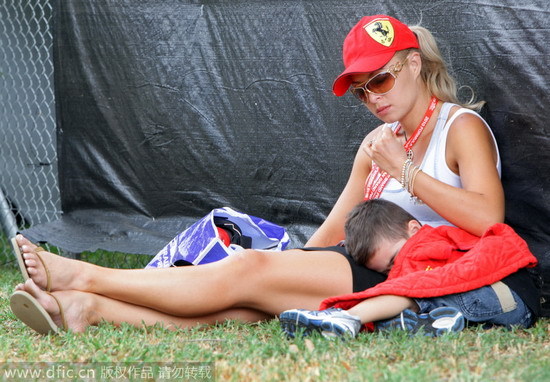 A mother and her child on the sidelines of the Grand Prix of Australia at Albert Park in Melbourne, Australia, 26 March 2010.