Editor's note: The ice bucket challenge, a campaign to raise funds and awareness of ALS (amyotrophic lateral sclerosis), has gone viral on the Internet with celebrities as well as ordinary people around the world taking part. What do you think of it? Would you accept the challenge? Forum readers share their views. You are also welcome to leave your comments.
msrong (US)
Raising awareness and donating to good causes is important, but this ice bucket gimmick is turning into a show for attention seekers anxiously waiting to be named as a challenger.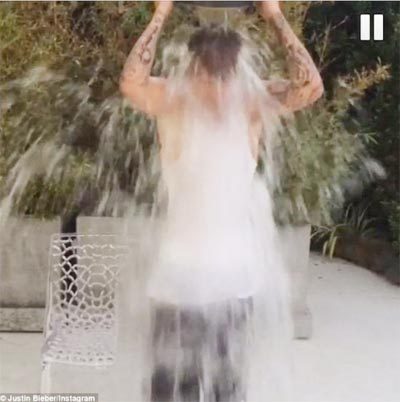 Canadian singer Justin Bieber pours a pot of ice water on himself in a video posted on his Instagram account.
The original piece: http://bbs.chinadaily.com.cn/thread-1077371-1-1.html