Editor's note: Would you give away your entire salary to your wife? Or do you have joint bank accounts? Our forum readers from around the world share their views. You're also welcome to leave your comments.
truthbetold1 (UK)
Its makes me cringe when Chinese friends tell me they have to pay their salary into their wife's account and then apply to her to take money out to buy something. I'm all for joint accounts, but women here have got it too good when it comes to money. If I was to meet a woman playing the traditional card with me, I'll tell her fine! But I would also tell her to cook, clean and stay at home all day being my housewife as tradition would not require her to work or have the same rights as the man of the house.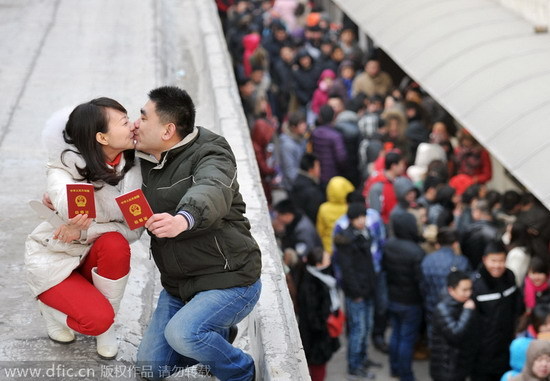 A Chinese couple show their marriage certificates at a marriage registration office in Tiayuan, Shanxi province, on January 4, 2013. 
The original piece:http://bbs.chinadaily.com.cn/thread-819793-1-1.html